Recommended Reads
Here are some great book reading lists to help encourage those reluctant readers to get reading.
Click on the book cover for your year group to see more books you might enjoy!
Reception children Year 1 children Year 2 children
Year 3 children Year 4 children Year 5 children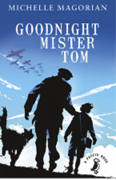 Year 6 children
100 best children's books of all time!
How many have you read? Which would you like to read?
100 Best Children's Books - Time Out London
The Telegraph's Guide to best 100 children's books