Wellbeing

"The school provides particularly well for pupils' social and emotional development and their mental-health needs. This is a key strength of the school." School Ofsted Report, June 2019
At Harpenden Academy we want to make sure that all of us are safe and happy at school and at home. Sometimes things can make us anxious or worried, or we have too many things going on and we feel stressed or upset. This happens to us all, adults and children, and we want everyone in our school community to realise how important it is to make time for ourselves, to talk to others and support each other. In school, we are making time for Mindfulness every day where children and staff can have a few minutes to think and help them feel calm and relaxed. This includes listening to music, meditation and circle time where we can discuss how we are feeling. We are also thinking of other ways that we can promote wellbeing and a positive mental attitude.
If you would like more information on how you can promote wellbeing in yourself, click on some of the logos below.
Herts mental health and wellbeing information
Just Talk is Hertfordshire's mental health and wellbeing campaign, involving over 35 local organisations and co-produced with young people. This year's Just Talk Week is coming 15-21 November! This year, Just Talk is focusing on the importance of kindness – how we can all benefit from being a little kinder to ourselves, and each other. Young people, as well as their parents and carers are invited to get involved and promote positive mental health in Herts.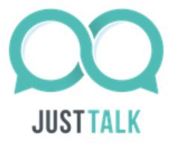 ---