Choir
Christingle Family Carol Service, St George's Chapel, December 2019
Wednesday night we all descended to St George's chapel for a Carol and Christingle service. The chapel was full to capacity with children and parents which is great. We wanted to create a family community feel this year with a range of speakers and carols, plus the now traditional Christingle.
Many thanks to all the children and parents who braved the weather to come and take part in the service—it was lovely to see you all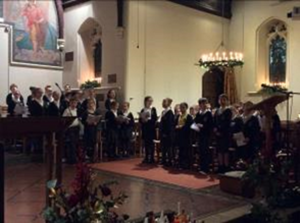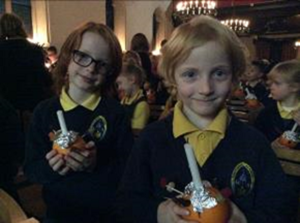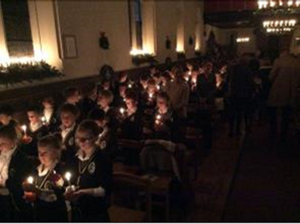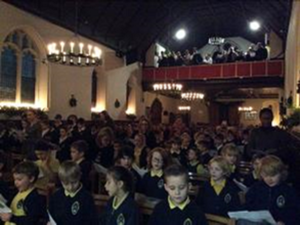 .
Harpenden Schools' Association Spring Concert, March 2019
We had a fantastic evening participating in the Harpenden Schools' Music Association Spring Concert - it felt more like being in the West End of London. Such talented children! Some of us were so eager we missed the photo opportunity as we were getting ready to perform.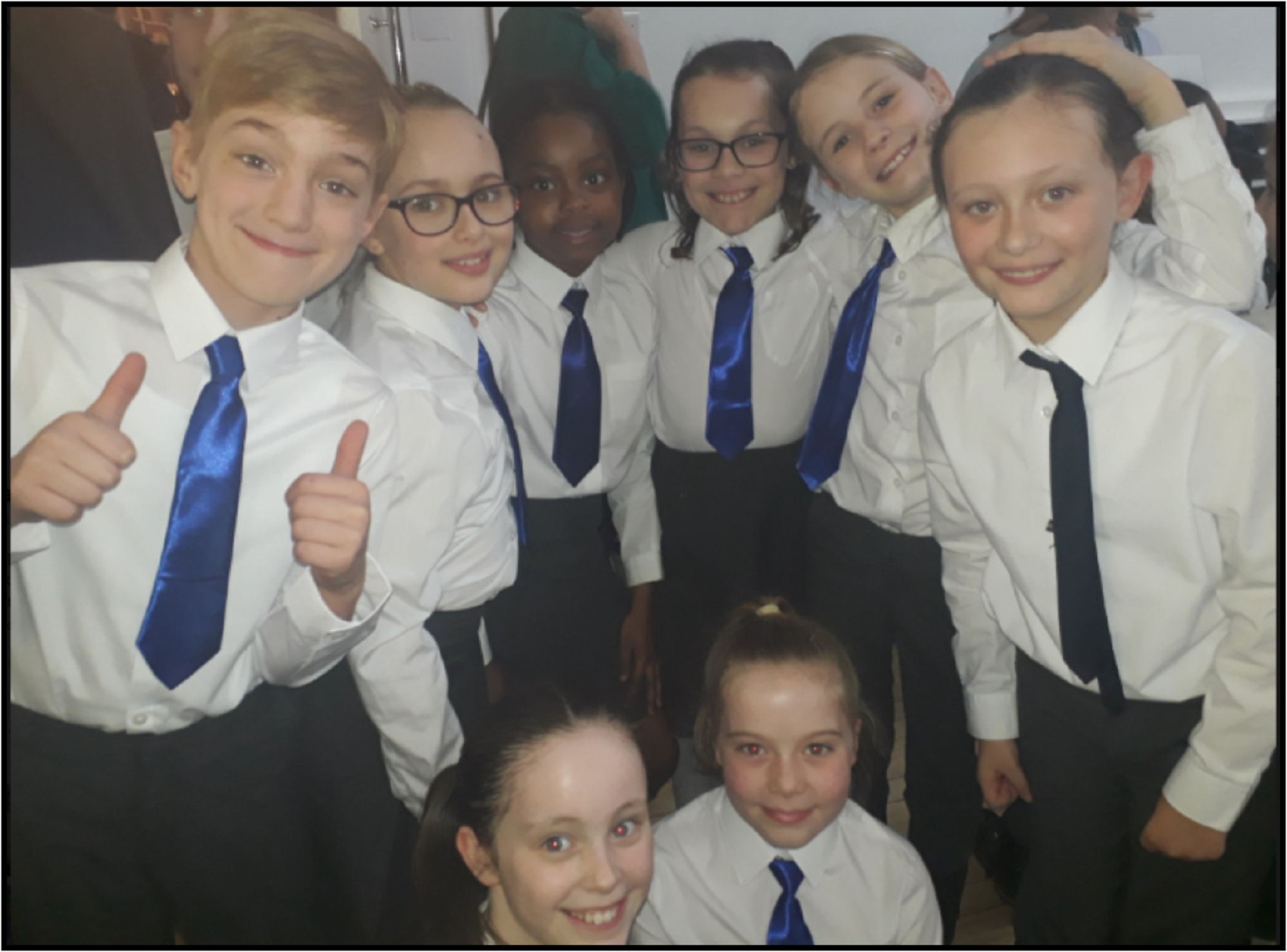 Scholars' Education Trust Concert, Monday 4th February 2019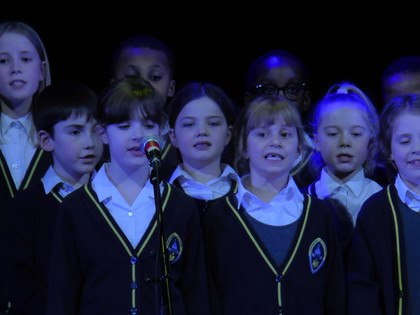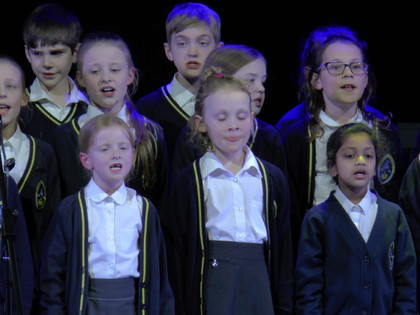 The Trust concert was Monday night at the Alban Arena and our children sang beautifully. It was the first Trust event to involve all four schools in The Trust. All schools demonstrated a wealth of talent —either musical or dance. It was amazing to see our children's faces being inspired by what the older children could achieve. All parents who attended commented not only on how well our choir performed but also how enjoyable the evening was. I would like to publically thanks, Mrs Moss, for organising our choir and preparing them so well. I would also like to thank out parents who stepped in at the last minute to accompany them to and from the Arena.

I'm sure this sort of evening will be replicated next year where we will be able to contribute on a larger scale and hopefully more parents will come along to share the enjoyment of the event.

"Young Voices was an amazing experience for everyone who was there. There were over 8100 children there and altogether we created a sea of the torches that we had (it looked like a starry night. It was an incredible moment even though we got back at midnight. The moment we saw the O2 we felt so proud to be privileged to perform at it, we got the opportunity to sing the songs of famous singers some of them even came along to the O2 to sing with us. At the O2, the singing sounded like one big choir who had rehearsed together for ages but we hadn't. Did you know that Young Voices is the biggest choir gathering in the whole world! And it is not only one day but it lasts a full school week! We can't wait to do it again next year because it was so amazing."