Governor Profiles
A list of the relevant business and pecuniary interests for our Governing Body can be found here
Letters for the attention of the Chair of the Governing Body should be sent to the School.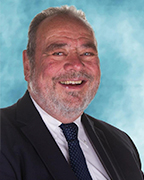 Michael Stevens - Chair of Governors
I have lived in Harpenden with my family of six children for most of the last 33 years and I first became involved in School Governance in 1999 when I was elected as a parent Governor at High Beeches where my children went to school. Since then I have served in a number of school Governance roles at Sir John Lawes; Wood End Primary and now Harpenden Academy.
Throughout my professional life I worked in law enforcement, predominantly in the investigative specialism, in a number of different agencies. Latterly, while serving as a senior manager at the National Crime Agency, my role involved working with the Home Office on the strategic planning and governance of various government multi agency organised crime initiatives.
Now retired, I also volunteer as a selector for the International Citizen Service, a project for young people volunteering overseas funded by DFID and delivered through VSO. What little "me time" I have, after my family and being an active Governor, is spent involved in the local branch of the Institute of Advanced Motorists' motorcycle section. I am a keen biker - it is great for blowing away the cobwebs!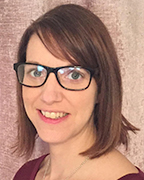 Caroline Merritt - Vice Chair of Governors / Parent Governor
My name is Caroline Merritt. I am a parent governor elected in Jan 2016. I am also vice chair, safeguarding and EYFS governor. My background is social work and I used to manage children's homes for children with emotional and behavioural difficulties. Currently I am a network manager for children's centres in Hemel. This supports children under 5 and their families. One of our targets is around raising attainment in the early years foundation stage. I am married with 2 children. One who is in year 3 at HA and a 2 year old who will join in 2019.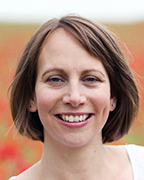 Susan Leggott - Parent Governor
I am a parent governor, elected in July 2017. My three children all attend the school – Tom in Year 5, James in Year 3 and Phoebe in Year 1. Since Tom joined in 2013 (during the first year the school was open), I have volunteered in many different ways – classroom reading, as a lunchtime assistant, maths support in KS2, running the library, being chair of Friends of Harpenden Academy… I feel I know the playful, curious children and our unique school very well.
As a governor my aim is to help the school make the progress we need, whilst retaining things that make our school special. I am the link governor for both Mathematics and Science.
As well as having time and enthusiasm to offer, I have a law degree, accountancy and treasury qualifications, and a financial management background. In my spare time I enjoy spending time with my family, dancing and cycling. I also love snowboarding when I get the chance.
Harriet Tamke - Co-opted Governor
My name is Harriet Tamke and I was appointed to the board of governors in May 2020. I was co-opted as a governor to support Harpenden Academy with SEND and continuing to develop relationships within the Harpenden Community. I am looking forward to working with the other governors and the Harpenden Academy team.
I am currently the Events officer for Harpenden Town Council where I organize a number of community events including the Harpenden Christmas Carnival, Music in Lydekker and many more. I support 3rd party organisations to run local events including the Round Table with Summer Carnival and Rotary in Harpenden with Classics on the Common.
Previous to working for Harpenden Town Council, I was a Project Manager for a Transitions UK where I managed projects supporting young people with special educational needs when they transitioned from school or college into adult life.
Outside of work, I enjoy spending time with my family and going on holidays!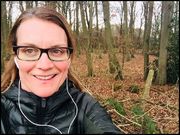 Kate Watson - Staff Governor
My name is Kate Watson. I am a Staff Governor elected in April 2018. I have worked at Harpenden Academy since before our school even opened (April 2012) - helping to write and present the bid to the DfE. I have been a member of the teaching team and the leadership team since we opened and have taught across all age groups at the school. I am have been the Year 6 teacher for the past two years as well as the Key Stage two leader since we have had a Key Stage Two.
I am also the science leader and the PSHE/SMSC leader and am passionate about both areas of the curriculum: science as a way of developing children's curiosity and awe and wonder of the world around them and PSHE as a vital way of supporting children with their mental, emotional and social well being. I also lead our cross country club every week which involves running with between 20-30 children around our local parks before school - a wonderful start to the day whatever the weather. I am committed to developing and supporting children's mental and emotional wellbeing and their growth mindset to ensure each child reaches their potential and finds their own way to shine.
Away from school I love spending time with my two girls, who both attend our school, and I am happiest when I'm outdoors and being active. I love open water swimming and have participated in triathlons for over 15 years. I am also a huge fan of yoga and mindfulness and practise both alone and with my children. I love travelling and my favourite place in the world is Cornwall.
David Whiteley - Co-opted Governor
I was appointed to the board of Governors as a Community Governor in September 2018 to support Health & Safety and facilities.
My career has taken me across most of the 'built environment' having studied architecture and worked in private practice before moving to construction, facilities management and facilities maintenance in a number of roles including; business development, sales and marketing, business change and operational roles. My current role is the Head of Sales and Solutions for Integral, a national facilities service provider and forms part the wider Jones Laing Lasalle business.
Outside work I am passionate about all sports; mostly football and cricket (still playing for Harpenden CC)! I support Liverpool FC and Yorkshire CCC (of course). Into most things Italian; food, wine, holidays and opera and just adore my 9 year old daughter; Elizabeth Grace.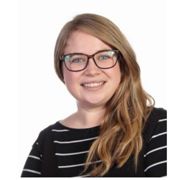 Ceiri Withers - Staff Governor
My name is Ceiri Withers and I am a Staff Governor elected in July 2021. I am currently the Year 3 class teacher and previously worked in KS1 when I first joined Harpenden Academy in 2019. I previously worked at a school in Hemel Hempstead where I was a phase leader and I taught in both KS1 and LKS2. At Harpenden Academy I am subject leader for History and Geography. I love developing children's understanding of the world around them and especially the change that has happened and is happening to our world. I also have a passion for diversity within our curriculum, making it inclusive for all and enabling children to see the world from different perspectives.
Outside of school, I enjoy spending time with my family and friends by cooking for them. My husband and I enjoy walking and going on mini breaks exploring towns and cities in Europe during the school holidays. I really enjoy creative projects and crafts and particularly enjoy modern calligraphy.