Community Initiatives
Harpenden Academy's aims and values have community cohesion at the heart of everything we do. We work in partnership with our community and other organisations to ensure we do all we can to promote and establish strong, respectful relationships that enhance the outcomes for children and their families.
The curriculum of our school aims to promote the spiritual, moral, cultural, emotional and physical development of our pupils and of society and prepare our pupils for the opportunities, responsibilities and experiences of later life.
Our school has a thriving, cohesive community but it also has a vital part to play in building a more cohesive society.
Harpenden Academy has good links with other schools locally and within the Trust in order to give our pupils the opportunity to mix with and learn with, from and about those from different backgrounds.
Through our ethos and curriculum, we promote a common sense of identity and support diversity, showing pupils how different communities can be united by common experiences and values.
COVID friendly MacMillan Cake Sale, Friday 24th September 2021
As always the MacMillan event at school was a huge success, despite 'covidness' and we have had a bumper amount of money raised again this year. We raised an impressive £715.52!
Thank you to everyone who took part especially the person who made a rather splendid cake which sold for £10. You made my life considerably easier last weekend as I didn't need to provide desserts!!
FoHA thank you so much for taking this project under your wing and making it fly. It was a terrific turn out of cake and also a terrific level of FoHA support to make the event work.
Thank you to FOHA for taking the lead on today, I appreciate it.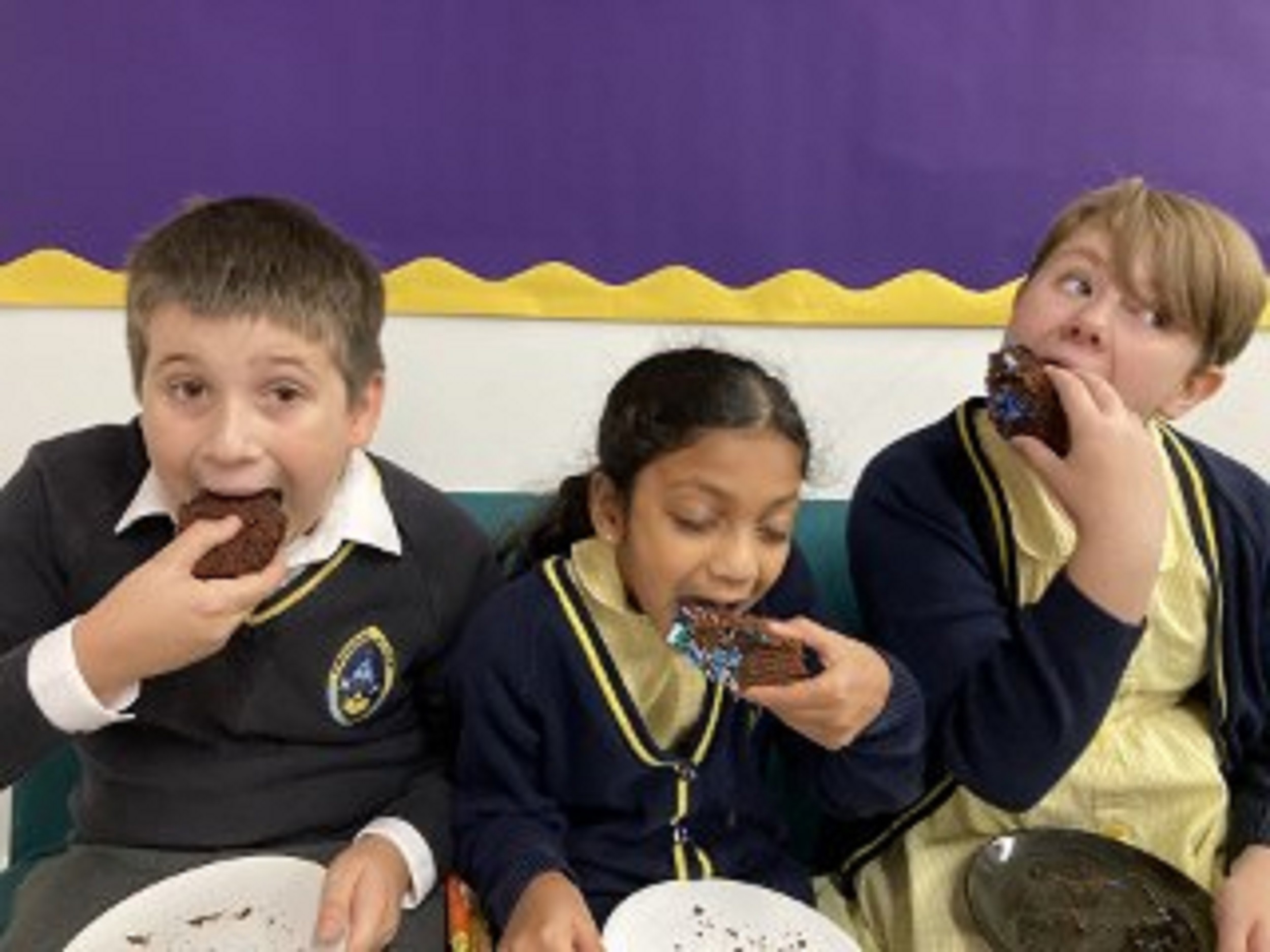 HA Australia Day, Raising Money to help with the Australian Bushfires, January 2020
The King's Pantry, Thank to HA for supporting their Xmas charity event, December 2019
Mini Police, Year 6 Traffic Wardens for the Morning December 2019
Save The Children, Jumper Day 2019
British Legion Poppy Appeal December 2019
Children in Need November 2019
Harvest Festival, October 2019