Physical Education
Purpose and Aims
Purpose:
A high-quality physical education curriculum inspires all pupils to succeed and excel in competitive sport and other physically-demanding activities. It should provide opportunities for pupils to become physically confident in a way which supports their health and fitness. Opportunities to compete in sport and other activities build character and help to embed values such as fairness and respect.
Physical Education (PE) inspires to succeed and excel in competitive sport and physically-demanding activities. PE provides pupils the opportunities to be physically confident in their health and fitness. Fairness and respect are values embedded through sport and activities build character.
Aims:
To develop practical skills to excel in broad range of physical activity.
To lead active healthy lives.
Engage in competitive sports and activities.
Provision
Our curriculum is categorised in 2 ways
Breadth - which gives pupils acquire new knowledge and skills
Depth - which helps pupils to develop an in-depth understanding of PE.
Whilst coverage is our goal for the "breadth" element, repetition and increasing the understanding is our goal for the "depth" element.
Our curriculum drivers shape our approach to teaching PE so that every opportunity is taken to relate PE to the needs of our pupils. PE is studied throughout each academic year and across each key stage so that pupils can gain a growing developmental understanding of the matters, skills and processes in our curriculum. Coherent contexts for learning engage ad involve pupil.
Progression and assessment
Our progression has 3 key objectives which mirror the 3 aims of the subject. We set out our expectations around Chris Quigley Essentials "milestones" approach. Each milestone has a set of indicators that are repeated throughout 3 cognitive domains: Basics (we call it paddling), Advancing (we call it snorkelling) and Deep (we call it diving). It is expected that the vast majority of pupils will have an advancing understanding by the end of the milestone and some will have a deep understanding.
Assessment and reporting
We will assess the pupil's depth of understanding each term and use this to forecast as to whether pupils are on track to meet our curriculum expectations for the end of the milestone.
Football Team Success
Amazing effort by year six girls' football team - lost first match 0-1 and won the second 1-0.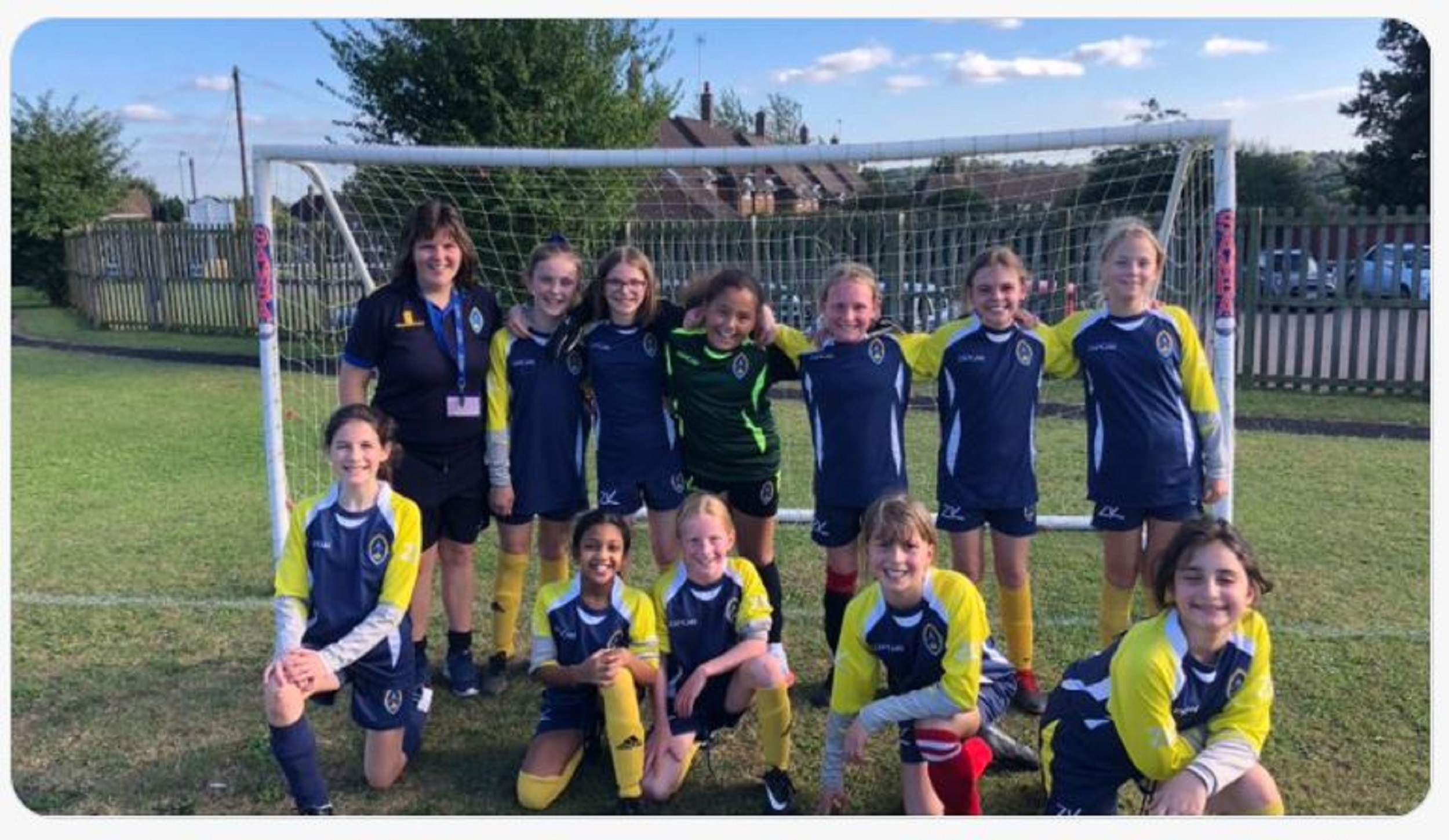 Year 6 Tolkien Class, Invasion Games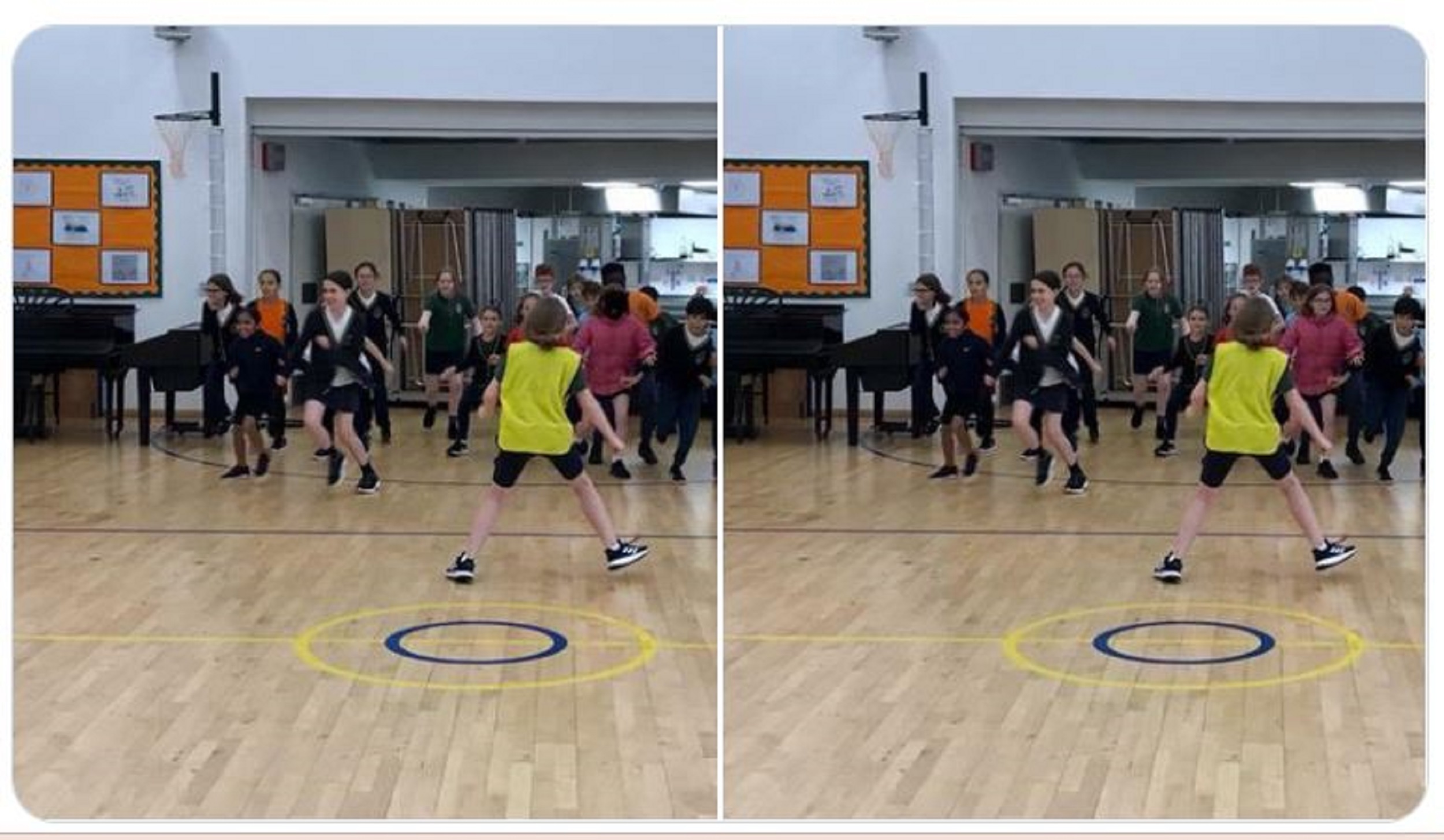 Team Tolkien continue to work hard on key aspects of invasion games. Today, we talked about game awareness and intelligent play
Dahl class are enjoying speed stacking in PE today!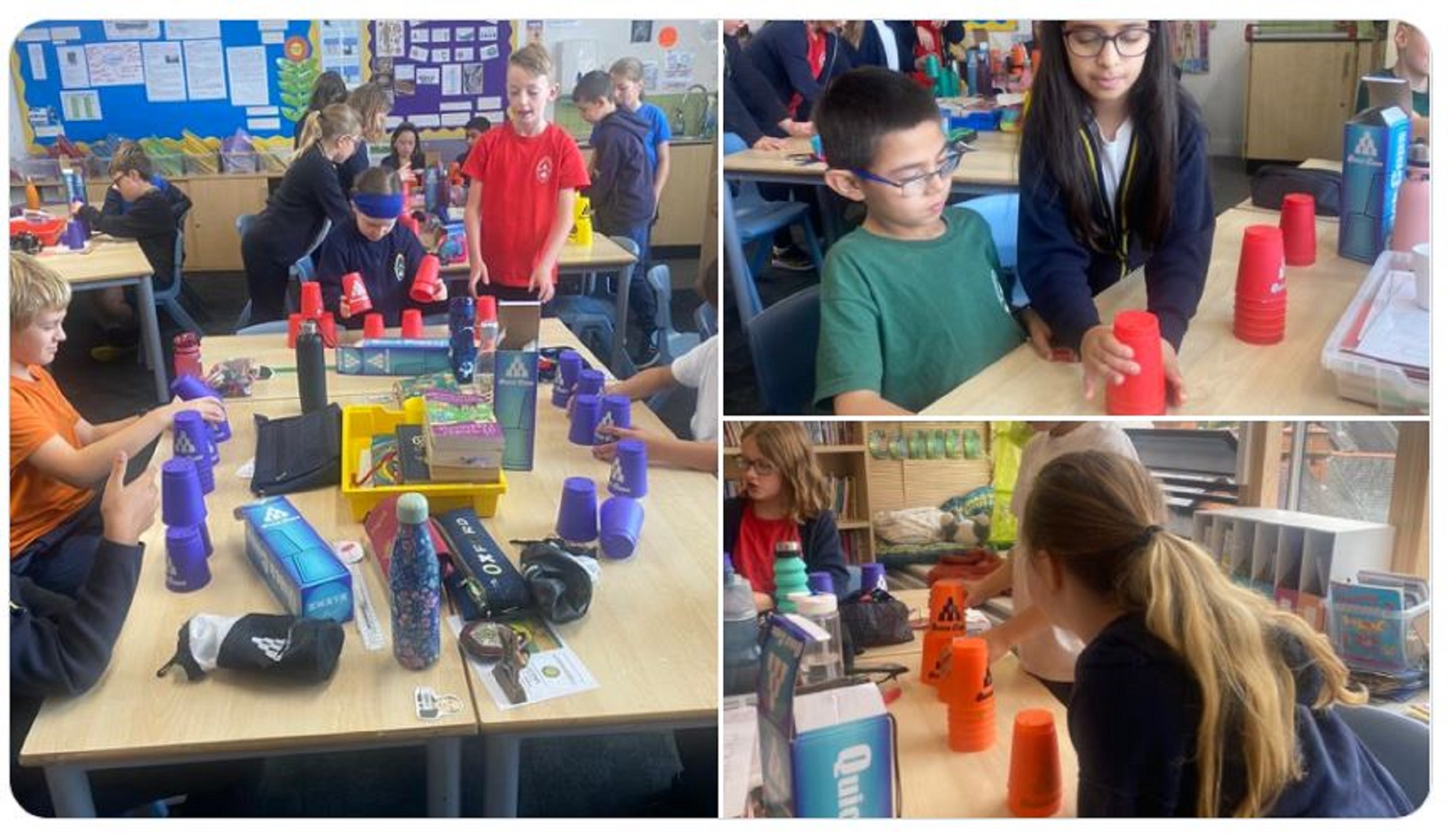 Year 6, Shakeapeare Class, Cogheart routines
Year 6 Team Shakespeare gymnasts continuing their Cogheart routines focusing on capturing the mood of the prologue through creative balances and transitions.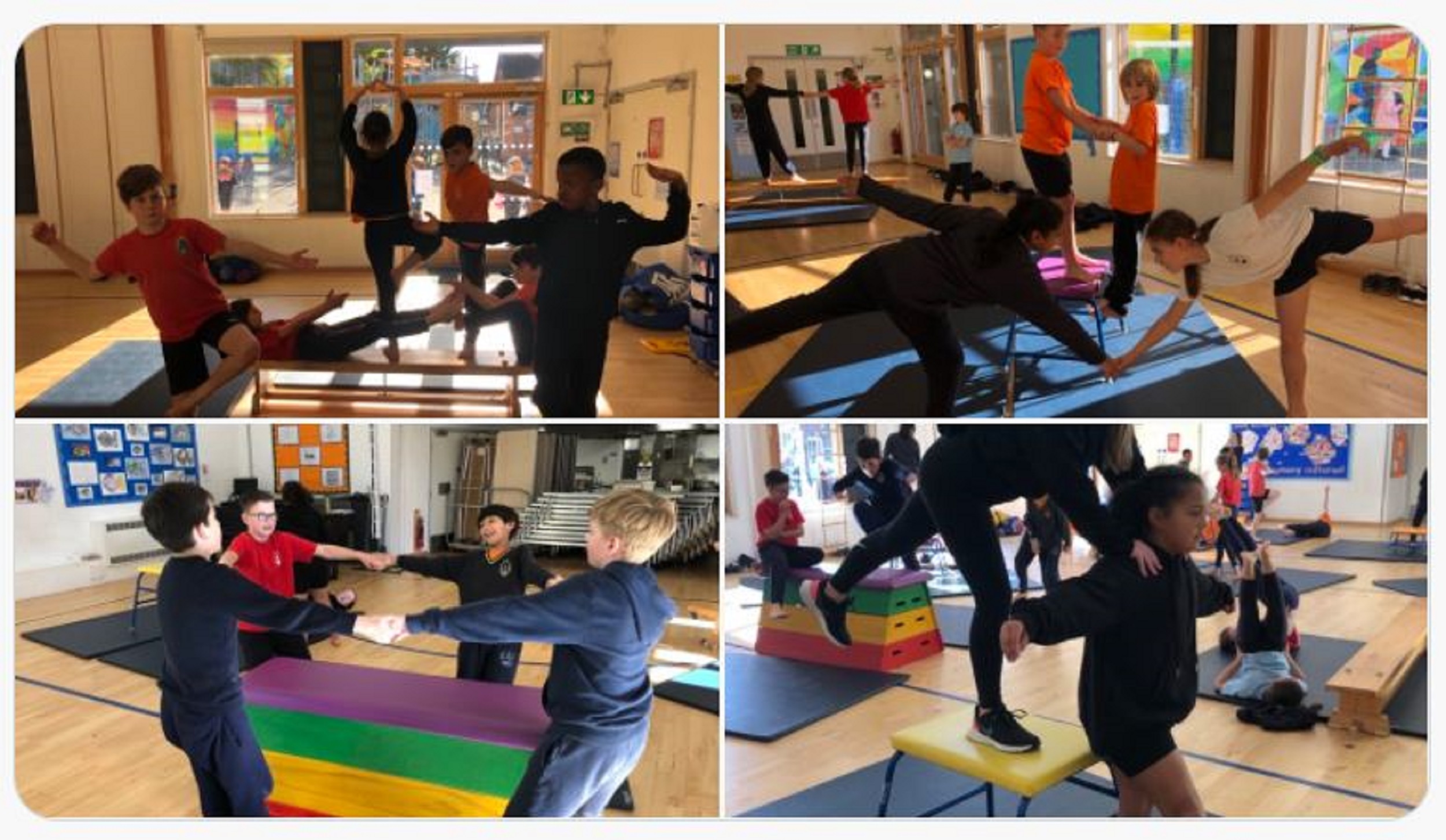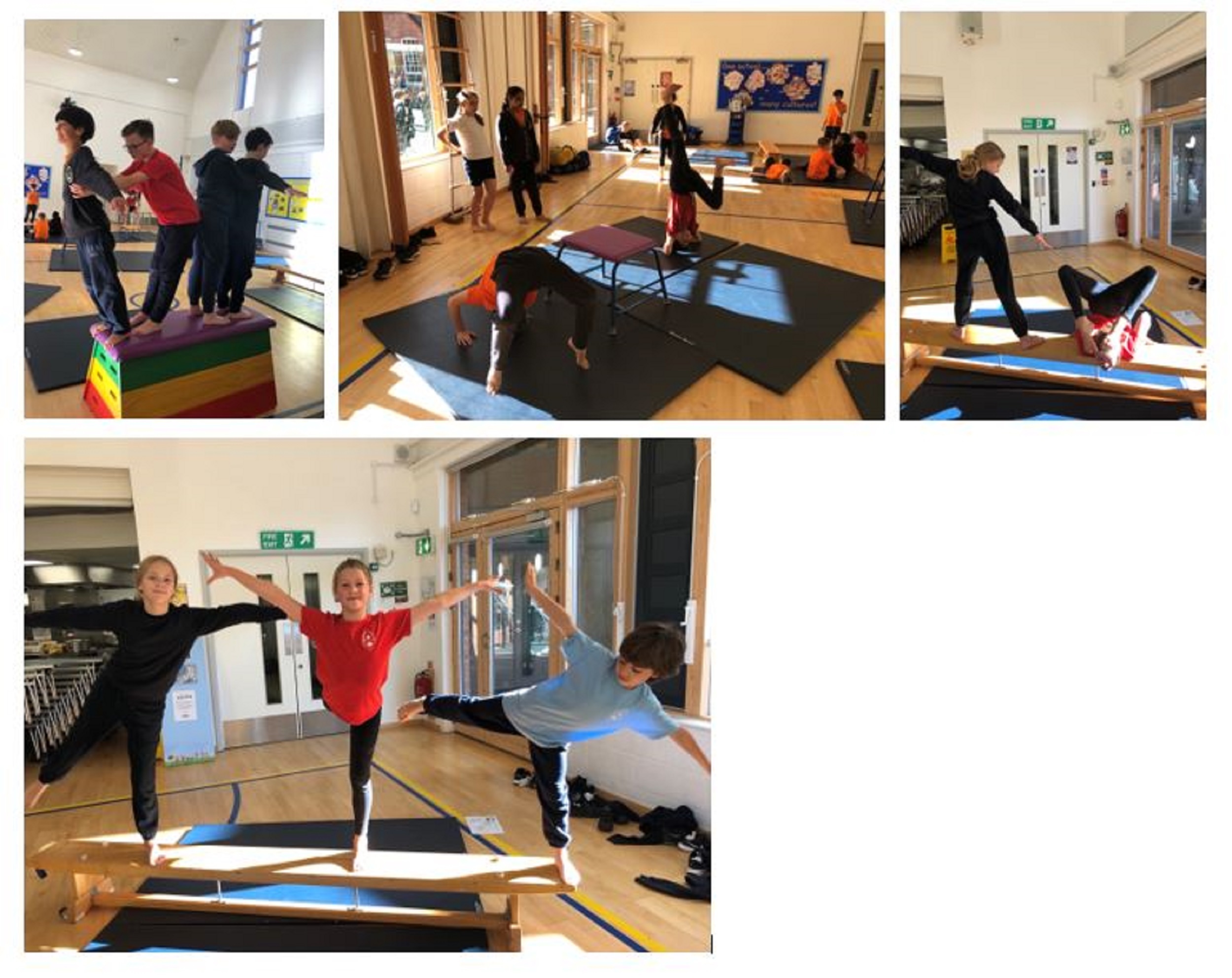 Year 6 Cross Country Club
Such a great start to a Wednesday morning!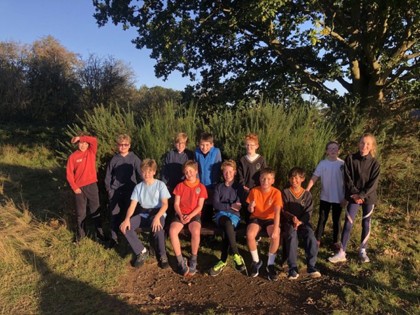 Year 6, Tolkien Class, Counter-Balance and Counter Tension
Team Tolkien experimenting with counter-balance and counter-tension, incorporating use of equipment for the first time.
Santa Dash, Whole School
On Friday 11th December 2020, all the children took part in the School Sports Partnership virtual Santa Dash. Each class completed a timed run appropriate to their age group with our a very youngest children (Ladybirds) completing a lap of the playground to our oldest children running for 12 minutes. The children showed great resilience and determination even when their legs were tired.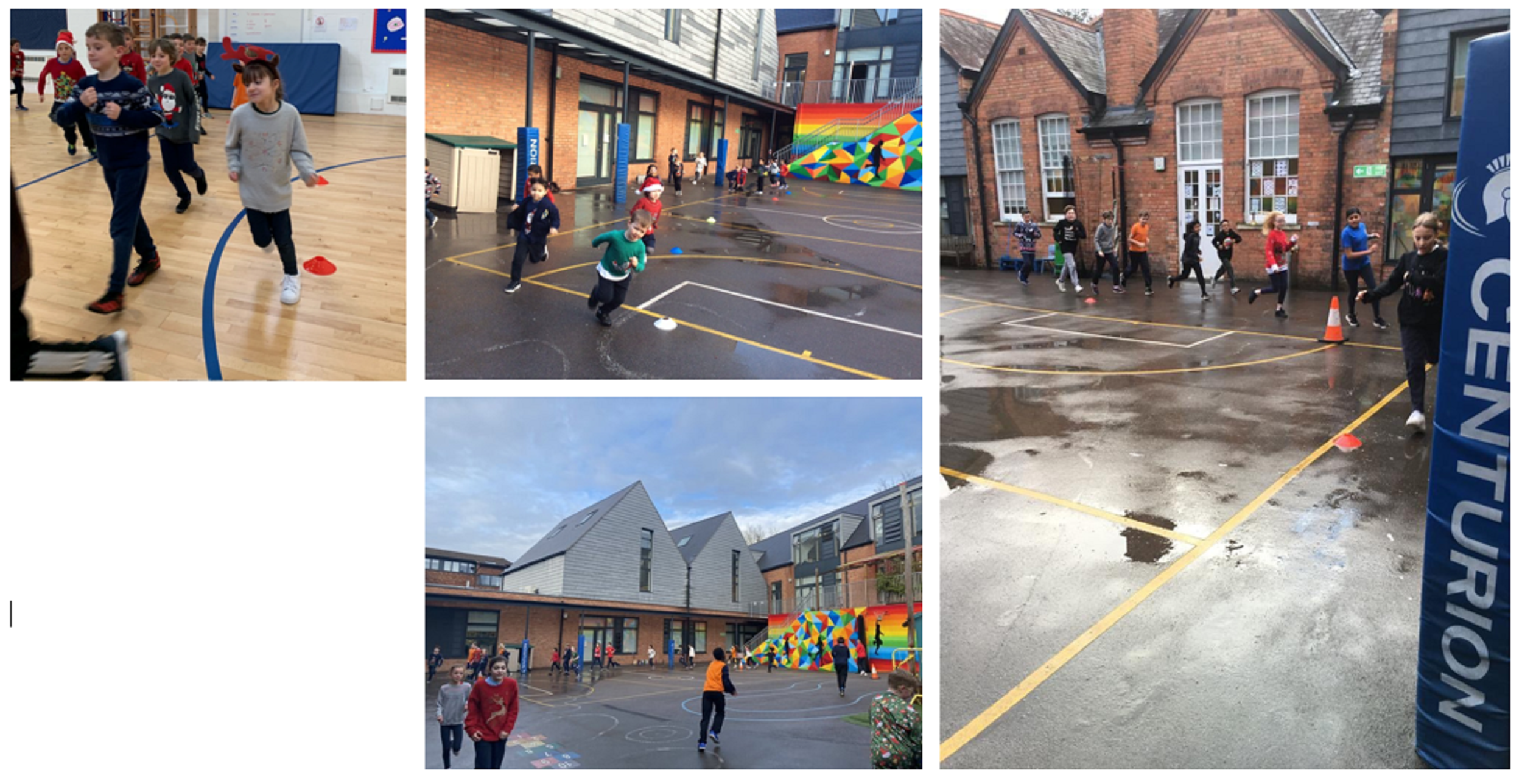 Elmer Dance
Year 1 have been creating their dance of hope to the song 'World in Union'. We focused on 'hope' as this is our new value for December

Potter Class
In P.E it was performance week! The children were able to show their routines to their friends and give feedback. It was great to see their support for their friends as they gave them ways to improve and celebrated their successes. I was also impressed by the vocabulary they were using too.

Dahl and Dr Seuss Class
Fantastic examples of flight in year 5 gymnastics lesson and using teamwork and communication to support each other.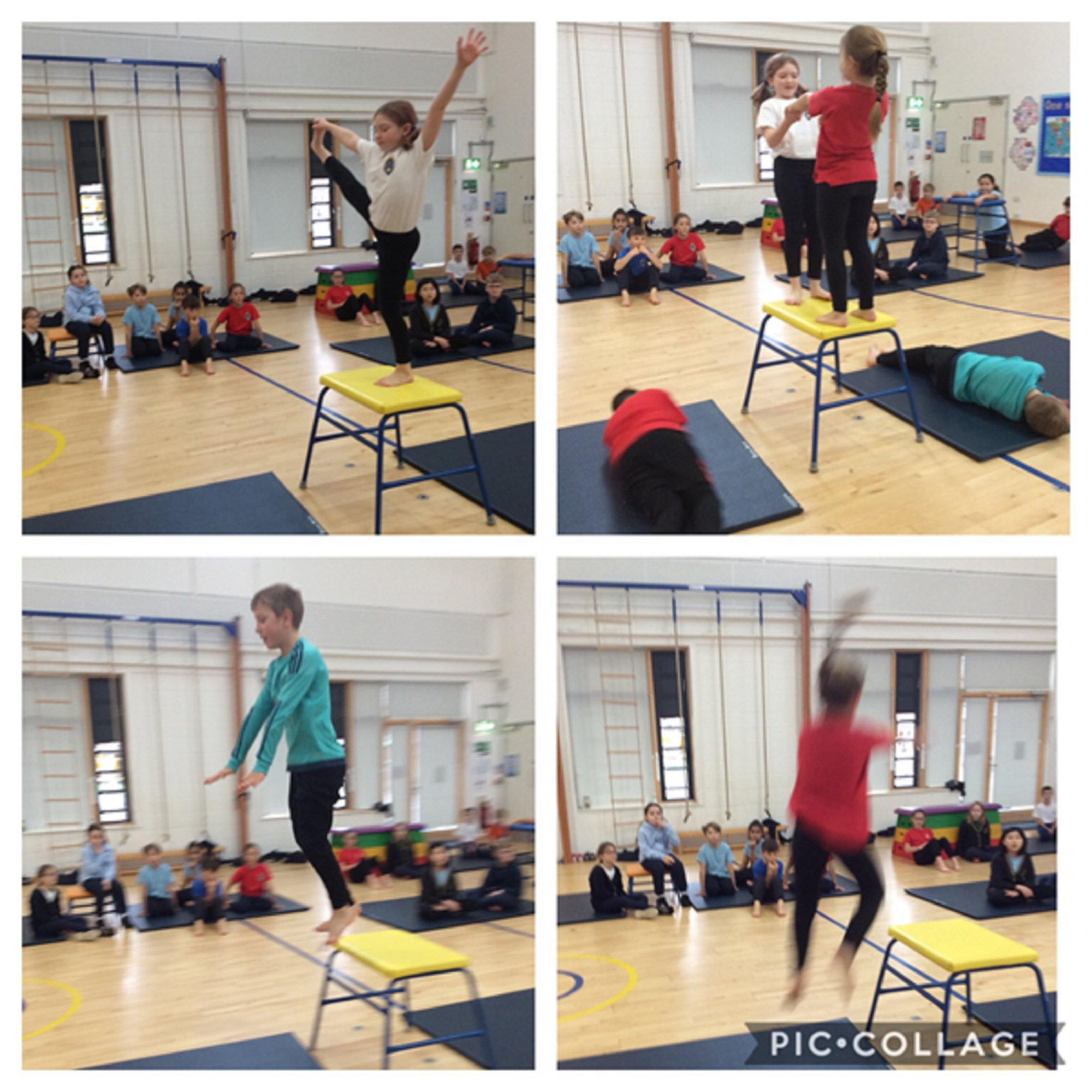 LKS2 Speed stacking
LKS2 have shown so much resilience, especially when they were learning a new skill - speed stacking. The children used their new skill and competed in a virtual speed stacking event.

Year 6 Gymnastics
Year 6 gymnasts so excited to be incorporating equipment into their counter balances' routines along with varying dynamics such as speed, height and smoothness.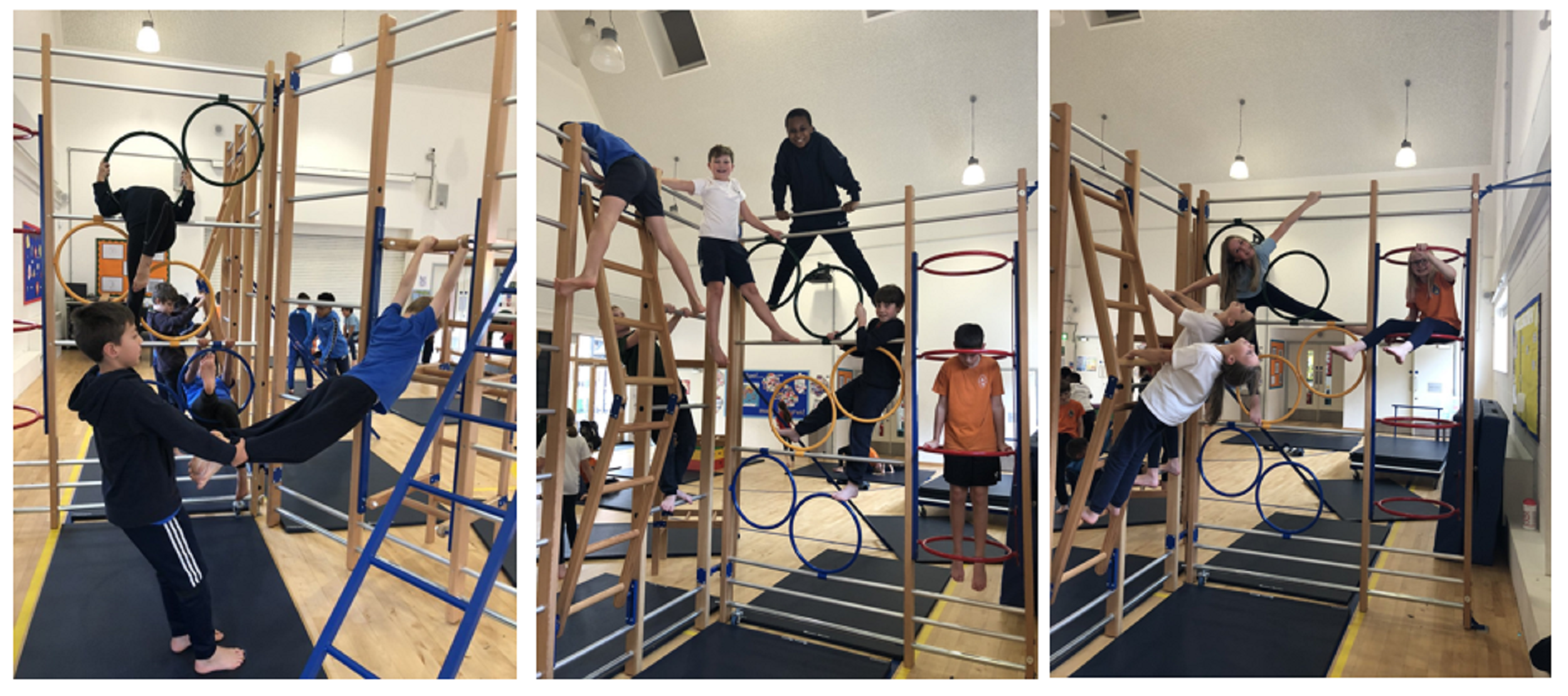 Year 5 Netball
In Year 5 Dahl class we have been learning new passes and putting them into practice for a mini netball game!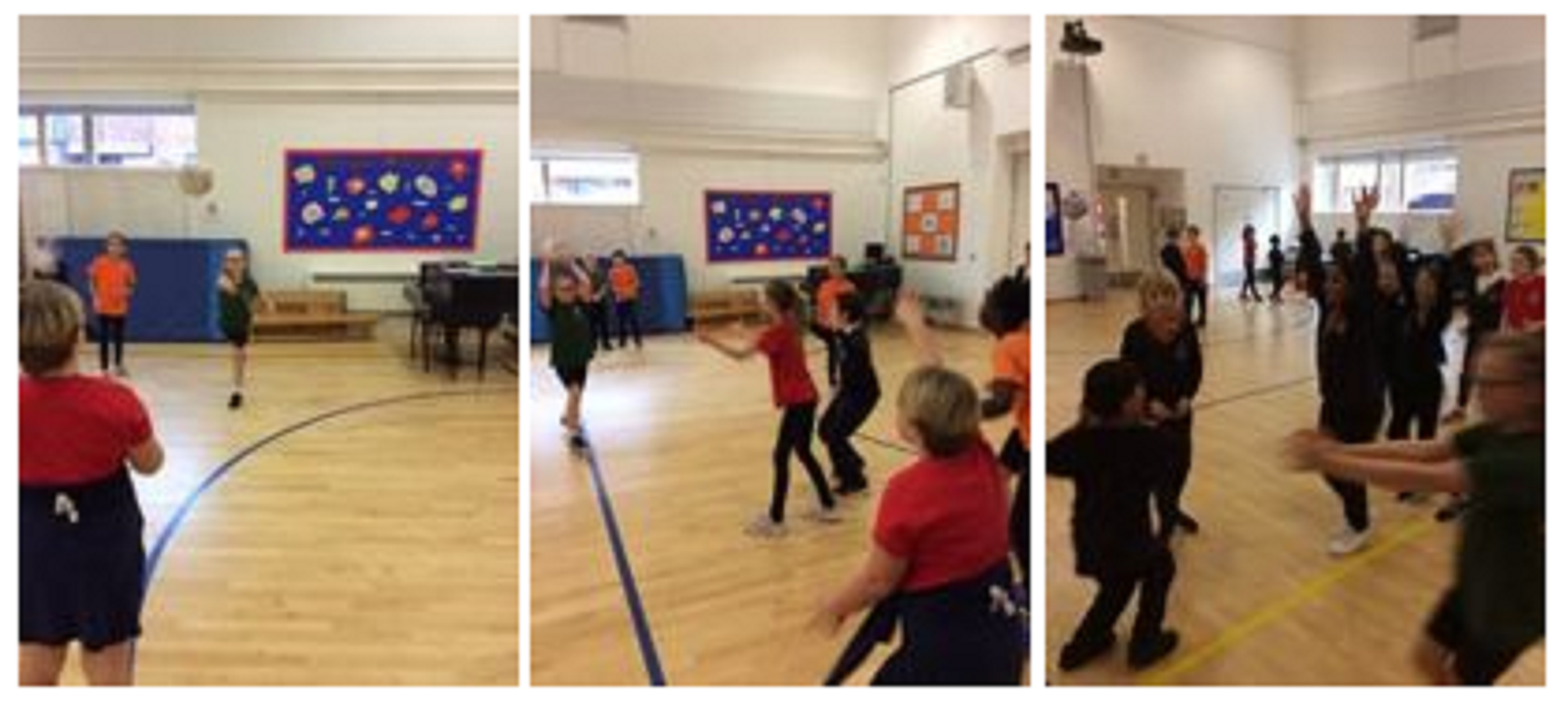 EYFS Reception Ladybirds, Races
This week, during PE, we did inter family group races organised by the PE leaders. We first did a hopping relay race then a skipping race and finally an egg and spoon race . Well done to th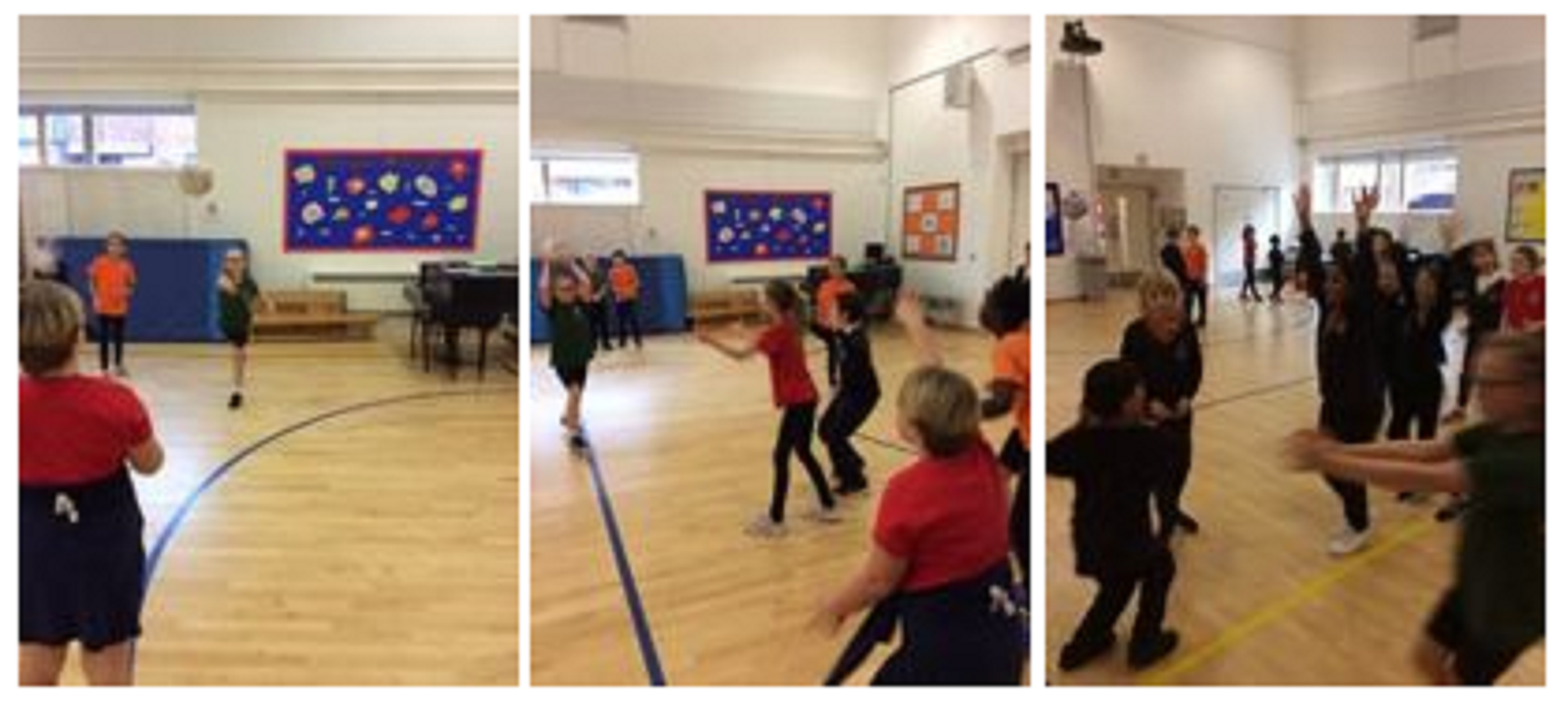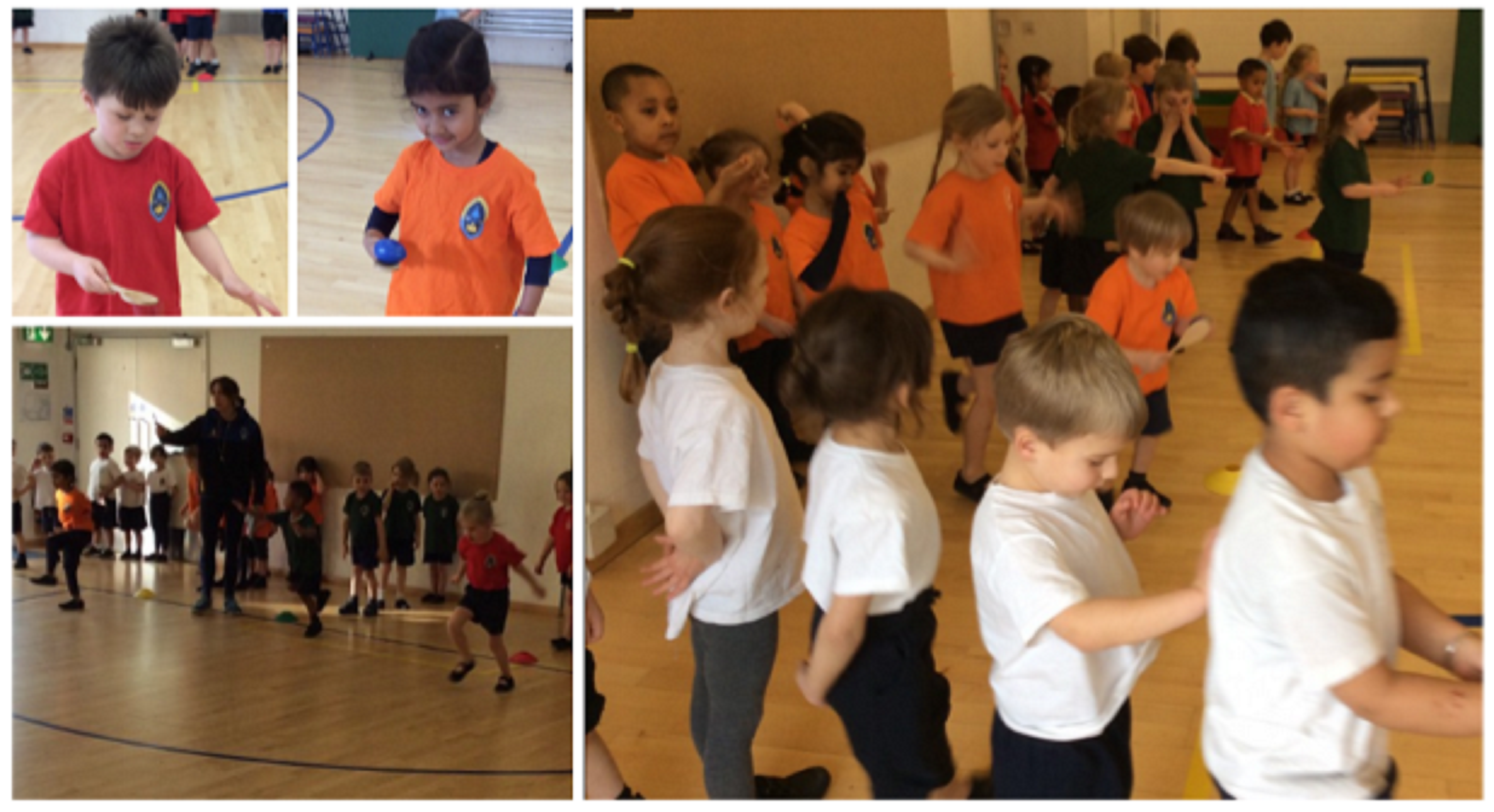 Sporting Fixtures
This week has been a very busy week for Miss Harvey and many Year 5 & 6 children with a range of sporting fixtures. It all started on a cold, sunny and muddy Saturday morning at Verulamium Park. It was perfect weather for a cross country race. All the children showed great determination and resilience, so well done Isla, Grace, Lottie, Eva, James (Yr 5), Charlie, Adam and James (Yr 6). They all completed the race and ran all the way. Special mention goes to James (Year 6) who was the only boy competing from Year 6 and finished 57/150. Grace who finished 52/140. Adam showed excellent levels of athleticism finished 26/161. On Monday the Year 5 & 6 netball girls faced their first league match against a very strong St.Nicholas. The girls showed how much they have improved and it was lovely to see their willingness to learn. Spectators commented on how much they enjoyed their netball and their great team work. Thank you to all the parents that help walked the girls to SJL and umpired.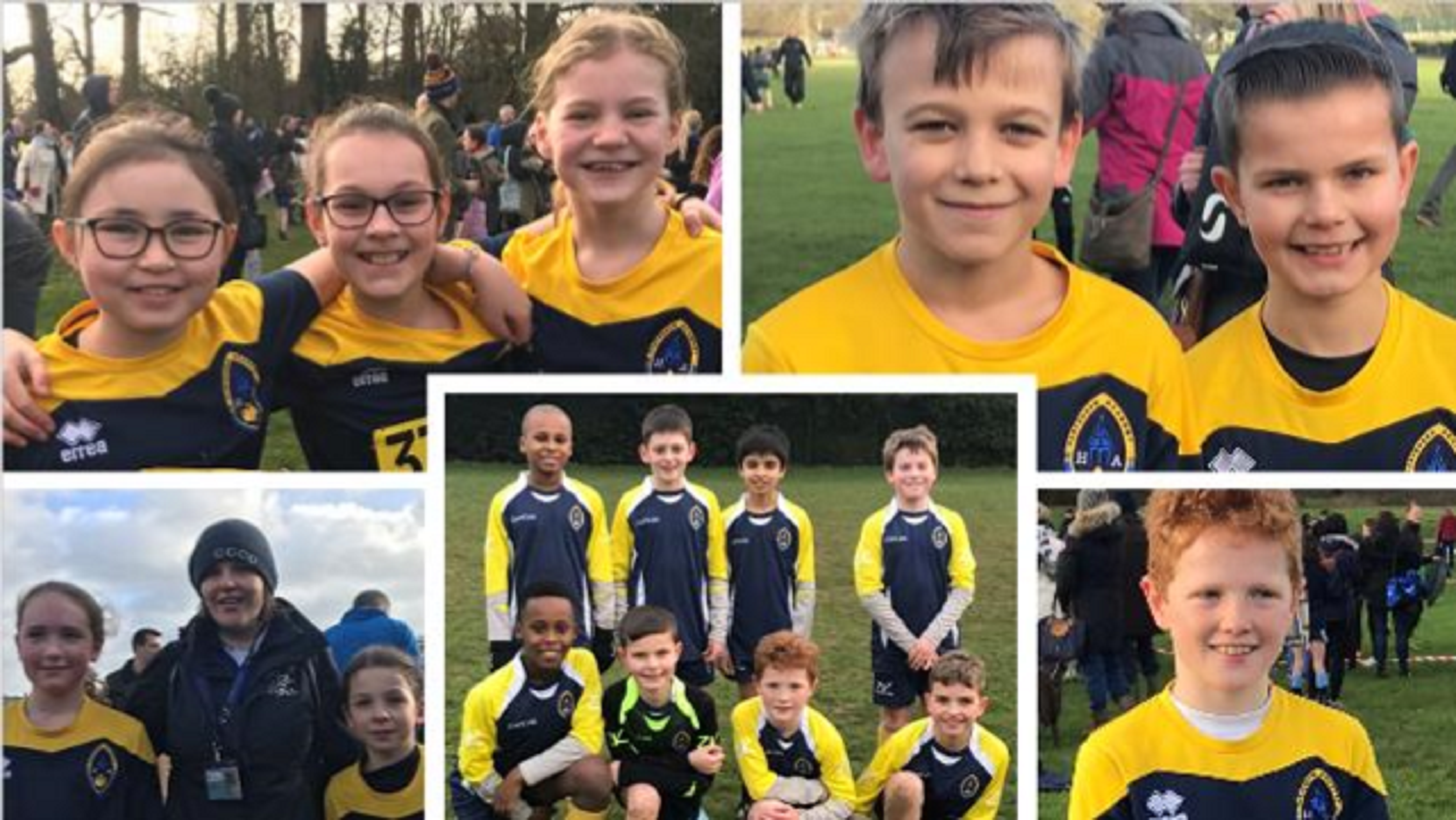 Year 5 & 6 boys had their first league match of the season. It was a closely fought match, with Roundwood having lots of chances earlier, countered by some strong defending from James and Zaffar. Lucas kept a cool head and made some great saves. Despite our efforts they took a 1-0 lead. The boys soon bounced back despite being one down. An excellent break down the wing followed by a great cross from Charlie. Boom, Adam found the back of the net, 1-1 at half time.
The 2nd half was much closer with both teams having chances. The final score didn't reflect the game, and after a great performance the boys have learnt a lot, final score 2-1 to Roundwood. It didn't finish there, with a friendly straight after. It was a similar game to before with Roundwood taking the lead. We certainly had more chances in this game. Adam scored again to make it 1-1 but it was a late free kick that secured the game for Harpenden Academy. Harry stepped up to take it and his strike was too powerful for the keeper to hold. From the rebound Adam was first to react and fired the ball into the back of the net. A great win for us!
On Thursday, we had the last fixture of the week. Year 6s travelled to Harpenden Rugby Club for the tag rugby tournament. All the children put their energy into every game. With Lottie and James both making a number of tries. The children remained so positive and they enjoyed themselves in the sunshine, it felt like spring.
More brilliant balances from Year 6 gymnasts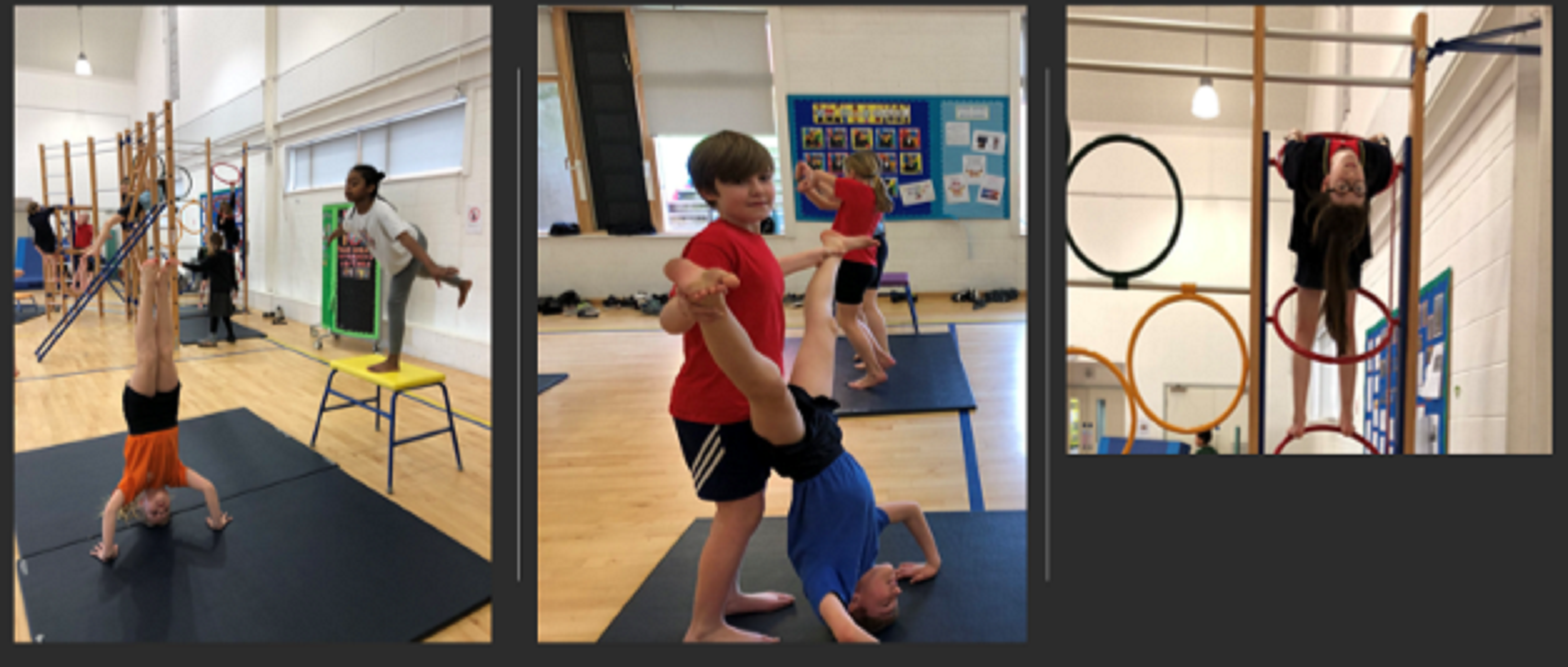 Cross Country Club
Amazing wintery start to the day at cross country on Tuesday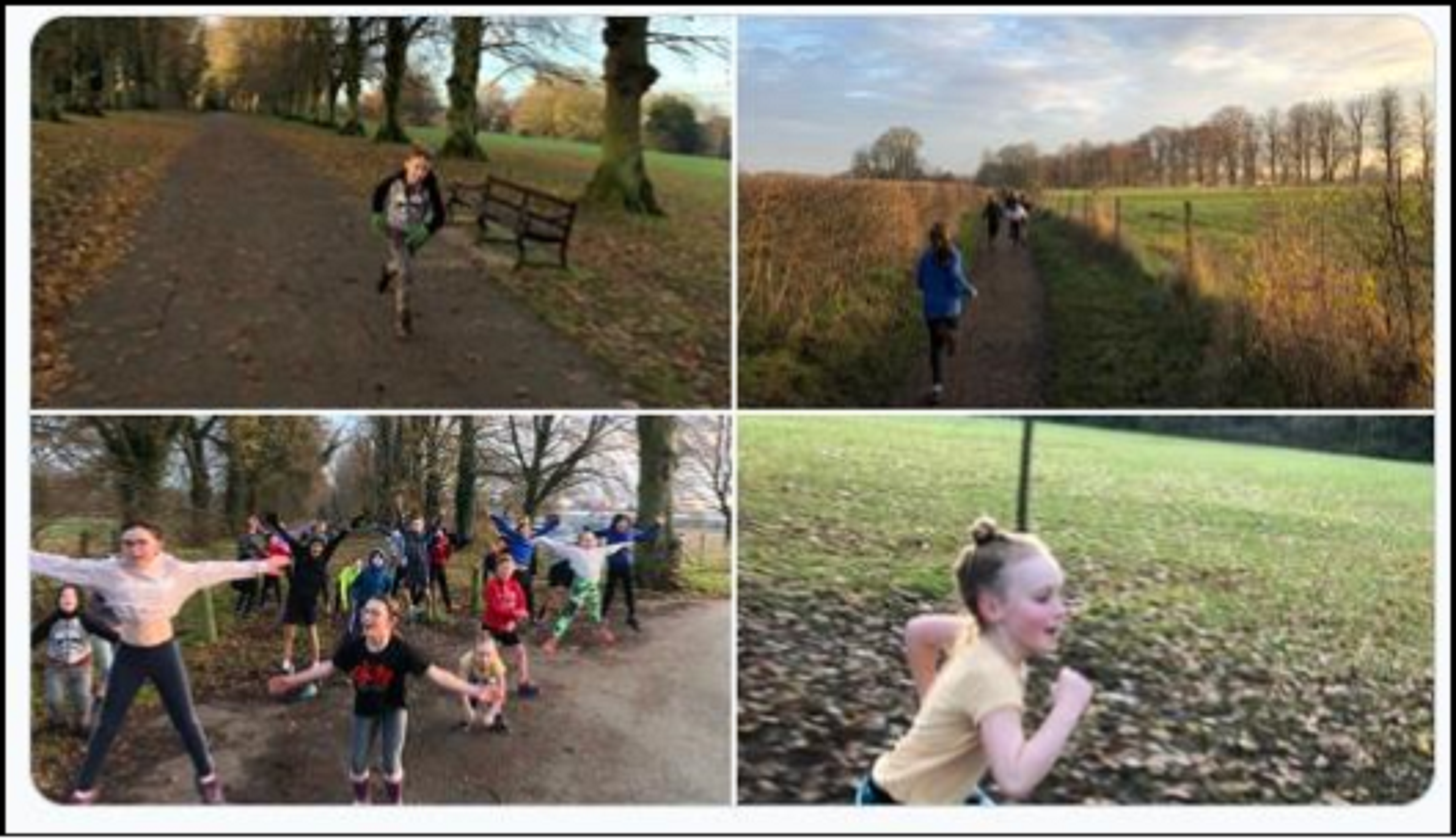 Cross Country Cross Competition
An amazing performance by our year five and six cross country teams on Tuesday.
5th out of 10 in the small schools category.
9th out of 15 in both girls and boys total points.
Not to mention the usual amazing resilience and team support shown by each and every one of our runners. Thank you parent volunteers for your wonderful support too. Mrs Watson was particularly proud of the fact none of the children walked, they all kept running. She felt it was the strongest show from Harpenden Academy in the three years we have been taking part. It just goes to show the benefit of Cross Country Clubs on a Tuesday and Thursday. Thank you to Mrs Watson for attending and thank you children for putting up such a great exhibition of resilience and determination.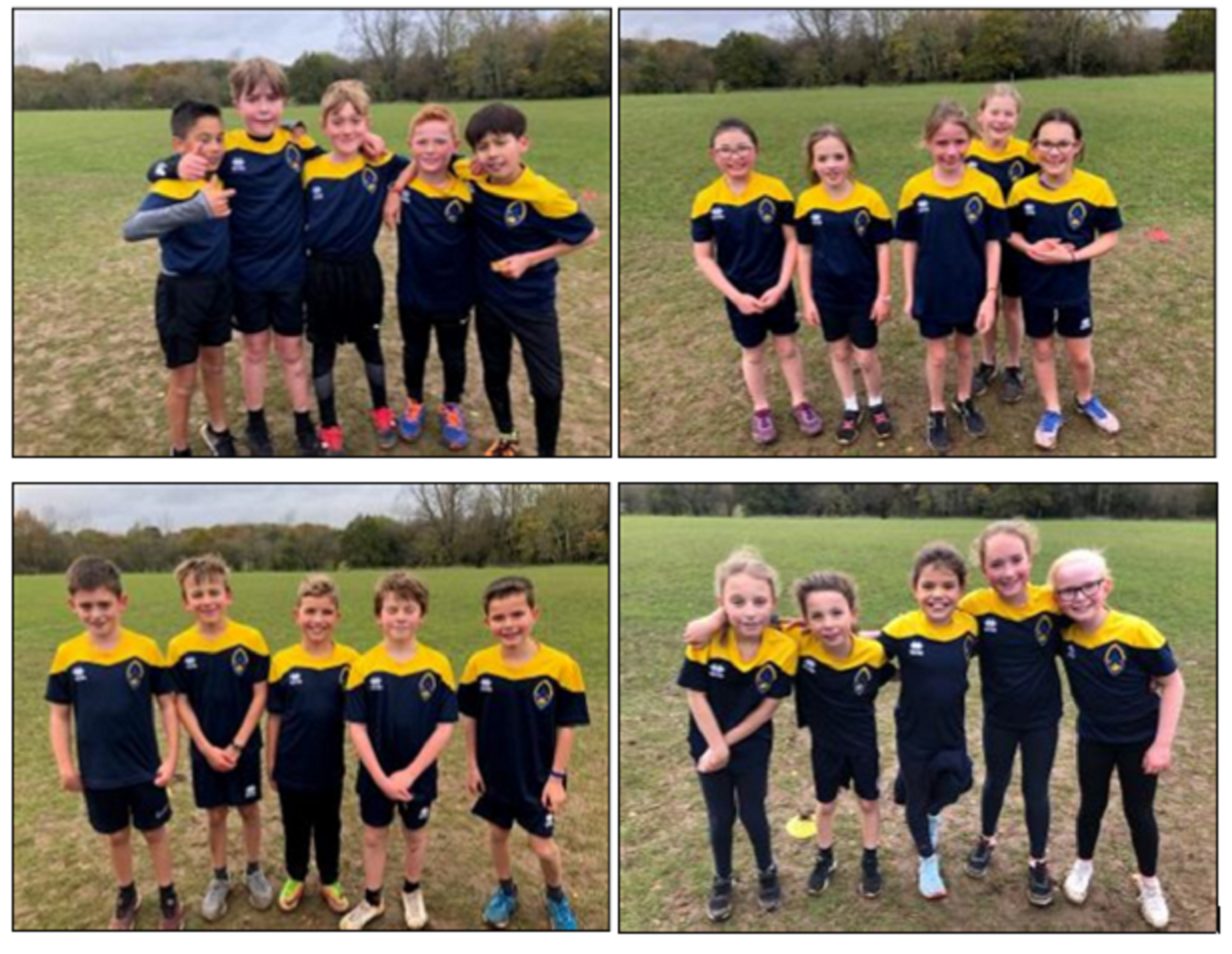 Cross Country Club
A wonderful last cross country of the half term- perfect Autumnal morning.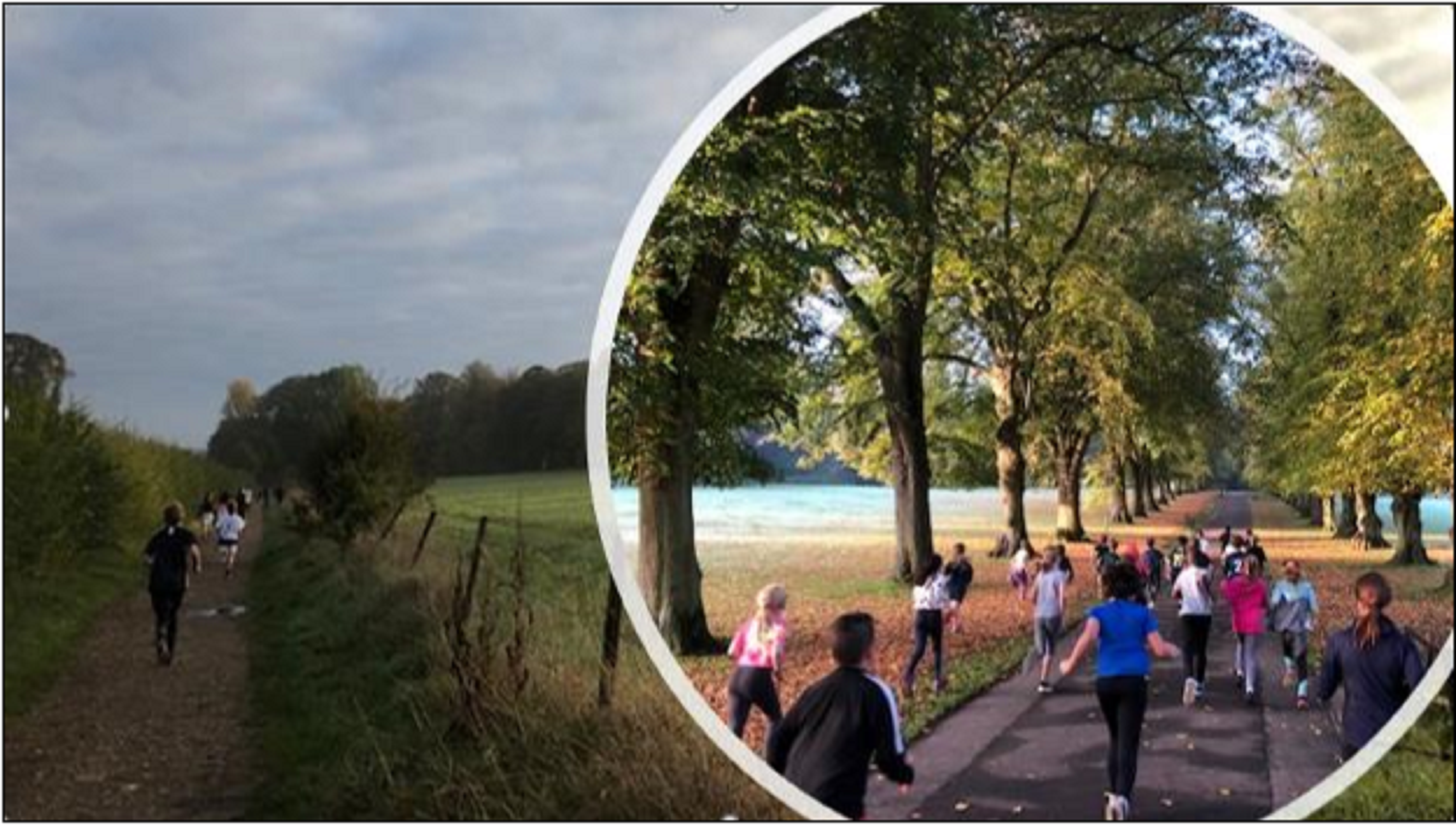 Harpenden Academy are the Go Challenge Primary School Champions!
Congratulations we are proud to announce that we are the UK Go Challenge Primary School champions! We are very proud of our primary competitors - what an amazing achievement.
I'm delighted to say that SJL and Harpenden academy secured the following results:
· The overall UK Go Challenge School Champions are SJL
· The Go Challenge Primary School Champions are Harpenden Academy
SJL beat HA in the final for the overall title by half a point! SJL beat City of London school in the semifinal and HA beat Ilford school in the other semi. All results in each round were 2-1.
In the age categories we were also very successful:
· Emily won best u10 girl
· Auden won best u8 girl
All in all rather a successful day for Harpenden and the Scholars' Education Trust.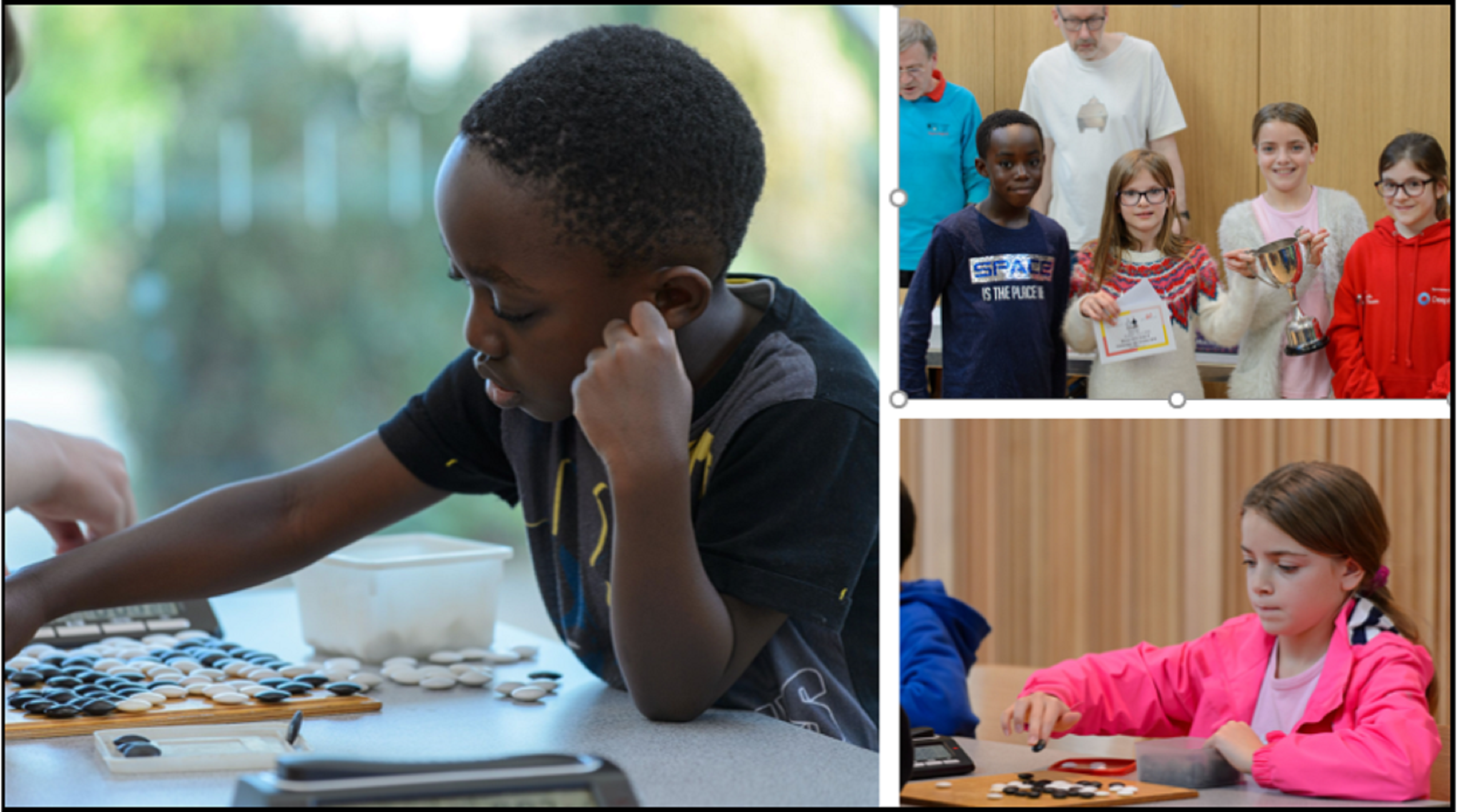 Ball Skills, Potter Class, Year 3
Potter Class learning how to throw and catch accurately within small sided games.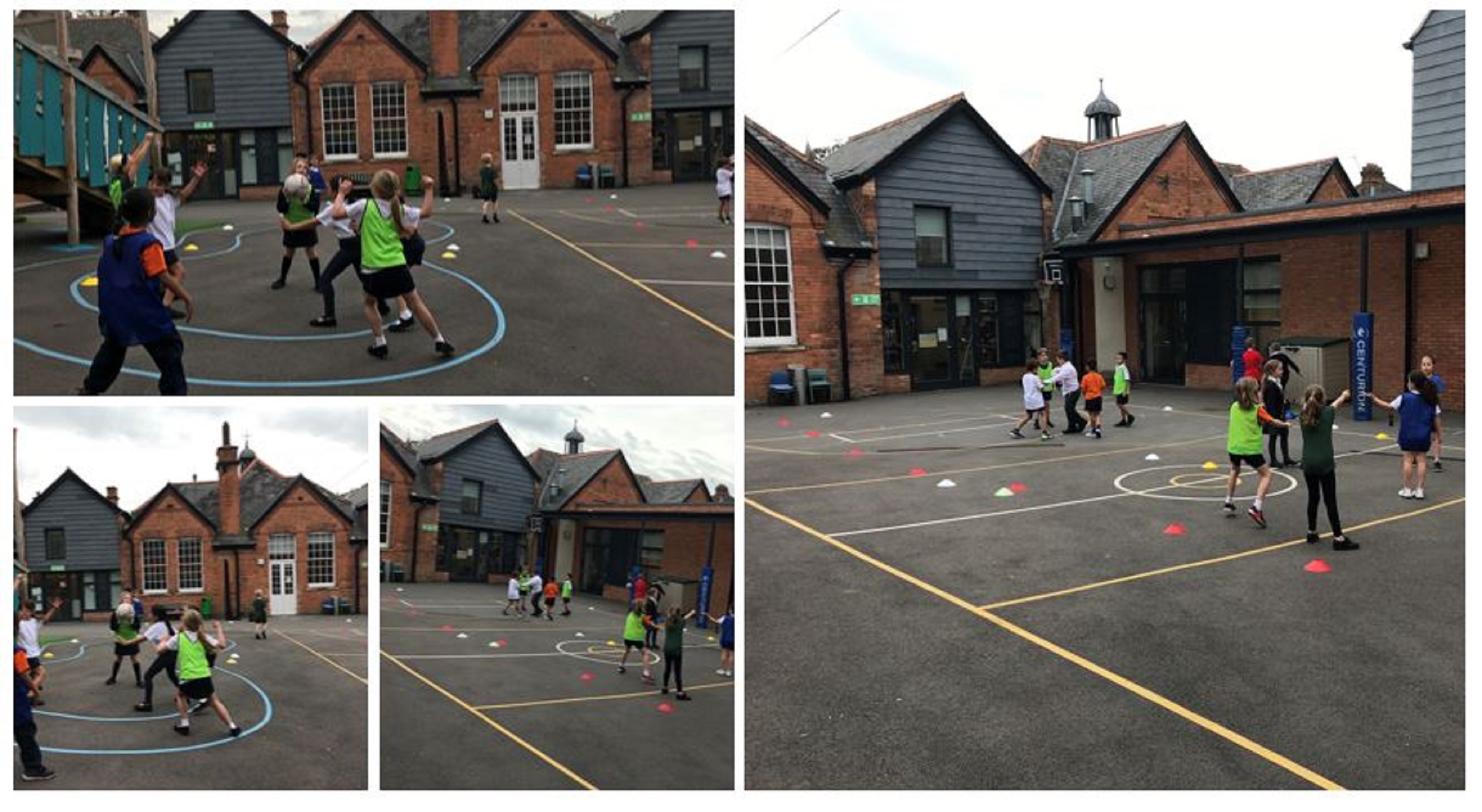 Girls' Football Team - Best Performance so far!
Harpenden Academy Girls' Football Team had their first ever football match at Wood End school last Friday. Many of the girls had never played football before, and therefore we just wanted the girls to have fun. The girls showed so much determination and resilience as we didn't get off to the best start against Wood End. However, change of tactics meant the girls were focused and they gained a number of chances against Grove Juniors. The final game of the night was the girls' best performance so far. The girls were strong in defence, with an excellent tackle made by Beatrix and Lottie. Keira made some excellent saves to keep Kimpton at bay. The girls created even more chances to score. Abby came close to scoring but unfortunately we couldn't find the back of the net. The game finished with a draw, which we were delighted by. The rest of the season looks very promising.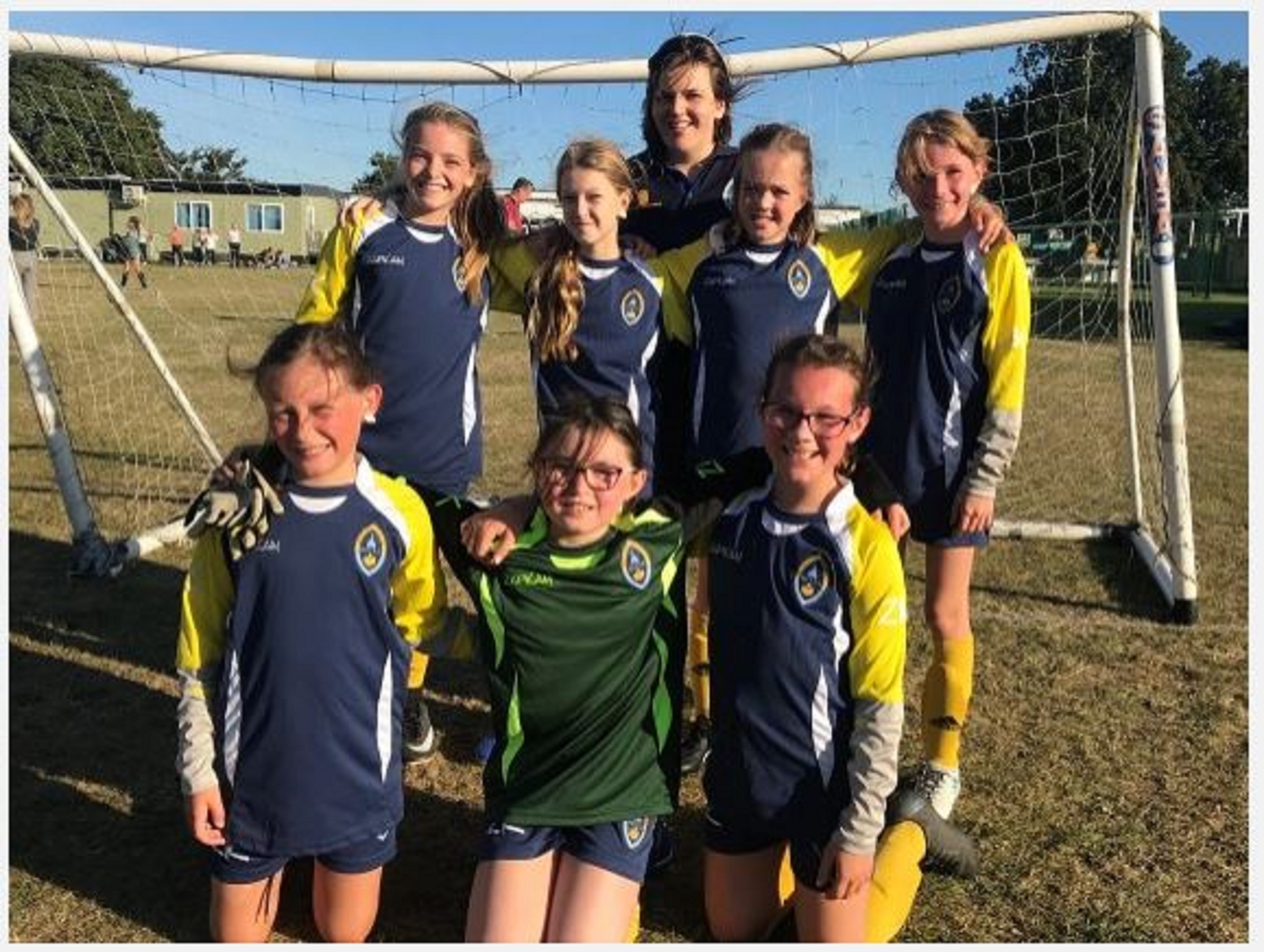 Moody Dancing, Year 6
This week Year 6 started their dance unit in PE by working collaboratively and imaginatively to create a dance routine to reflect the mood of a piece of music (linked to our English story writing unit).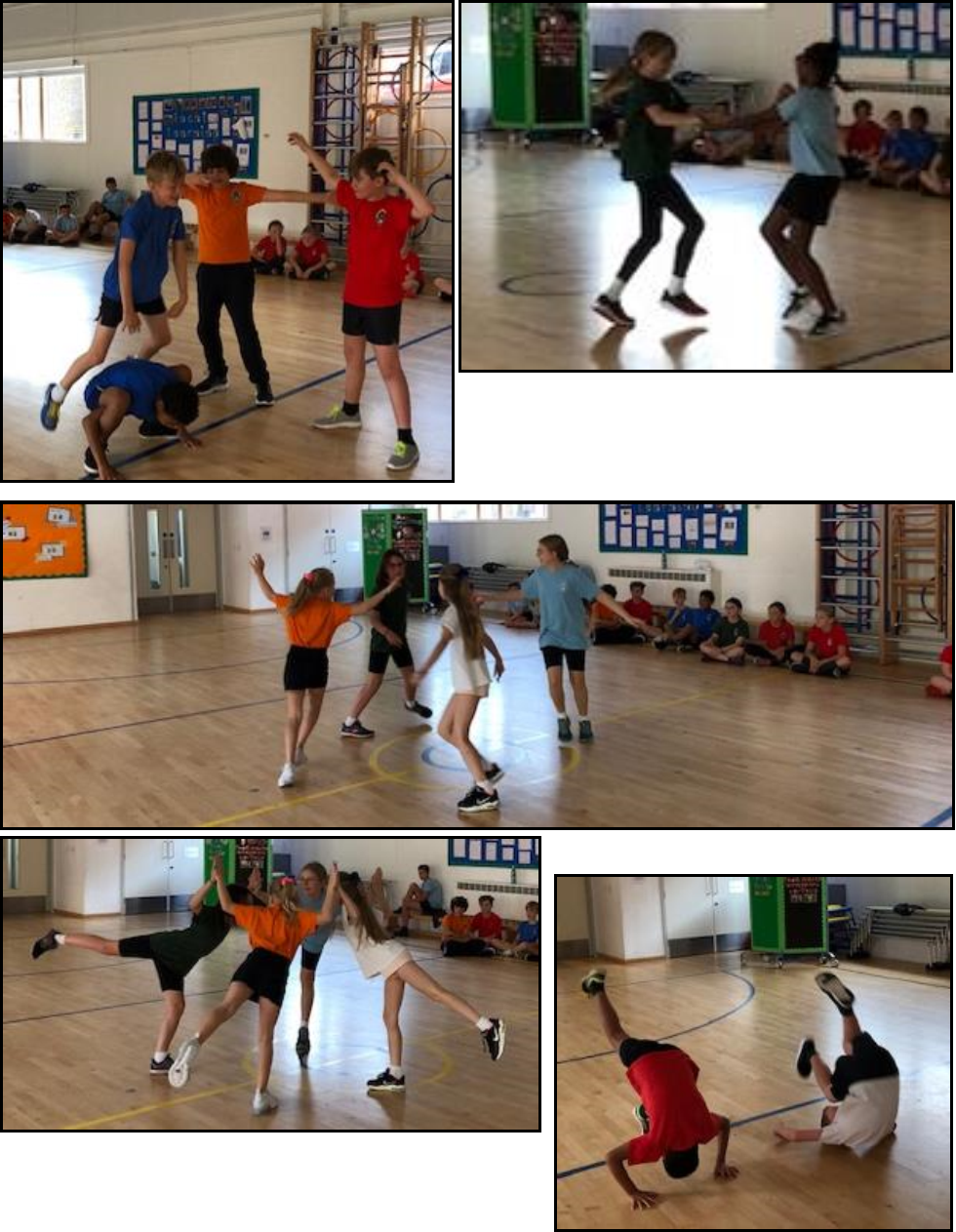 District Sports
Awesome first ever performance at Harpenden District Sports. Excellent positivity, determination and support for each other and other schools. Special thanks to Miss Harvey for making it happen!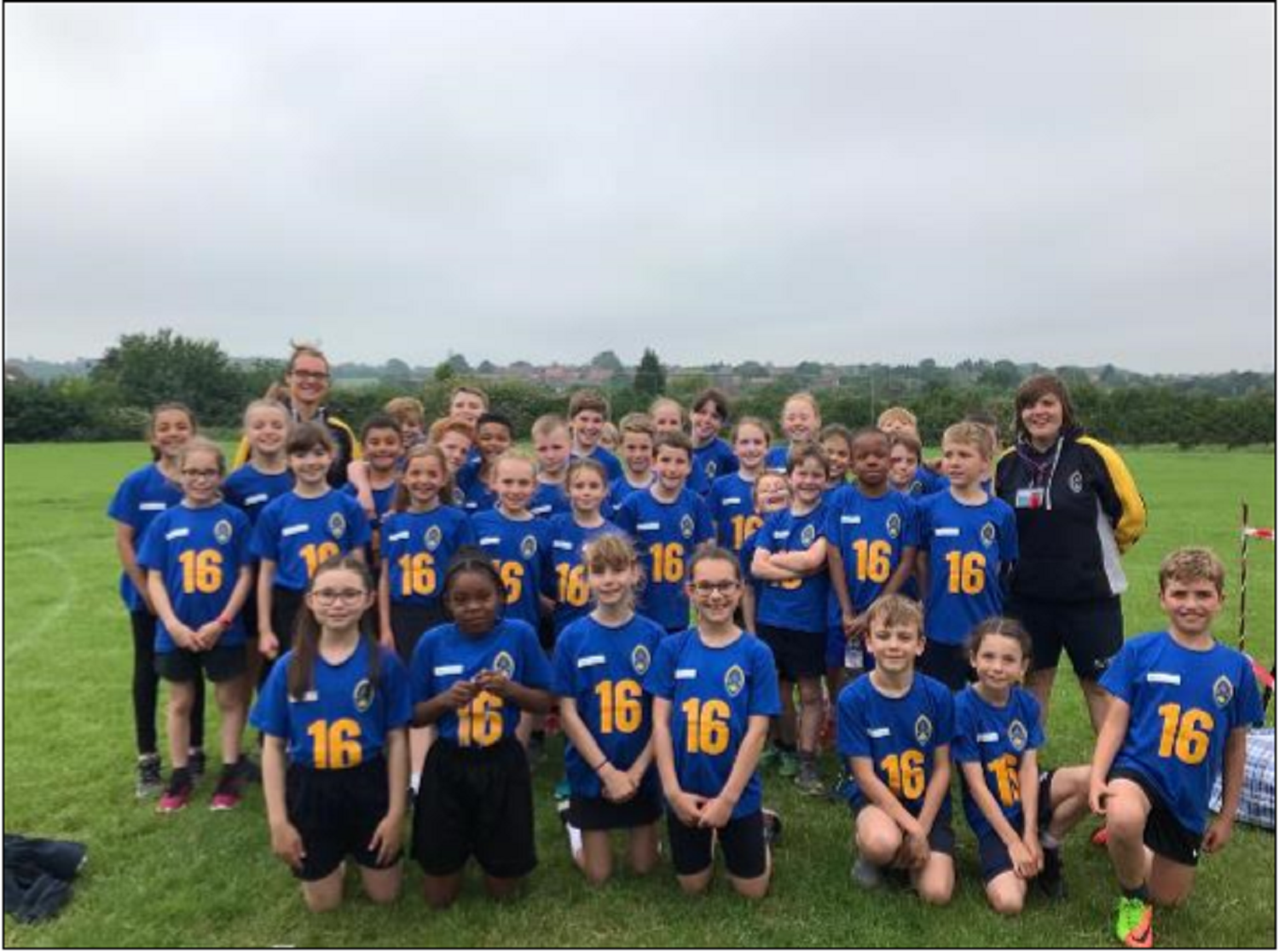 Congratulations to our Year 3 & Year 4 Football Team who reached the Semi-Finals!
Finally….we have success! The Year 3 & Year 4 football tournament was a brilliant experience for all children representing our school. The team won their group and got through to the semi-finals where they were beaten 1-0 by the overall winners of the tournament. The team have worked so hard, so has Miss Harvey—I'm even aware of an emergency football practice at Mrs Horsley's house this weekend. Well done to the football team, parents and members of staff who have been collectively working hard to establish our football team.

Football Win for Harpenden Academy!
The Year 5 & 6 boys played their final game of the season against Markyate.The boys dominated the 1st half, but their goal keeper made some crucial saves.We continued the 2nd half strong, and Felix found the back of the net. The boys remained strong and kept the ball out of our goal.The boys have shown great resilience this season and it has been our best season ever with 2 wins and 5 goals.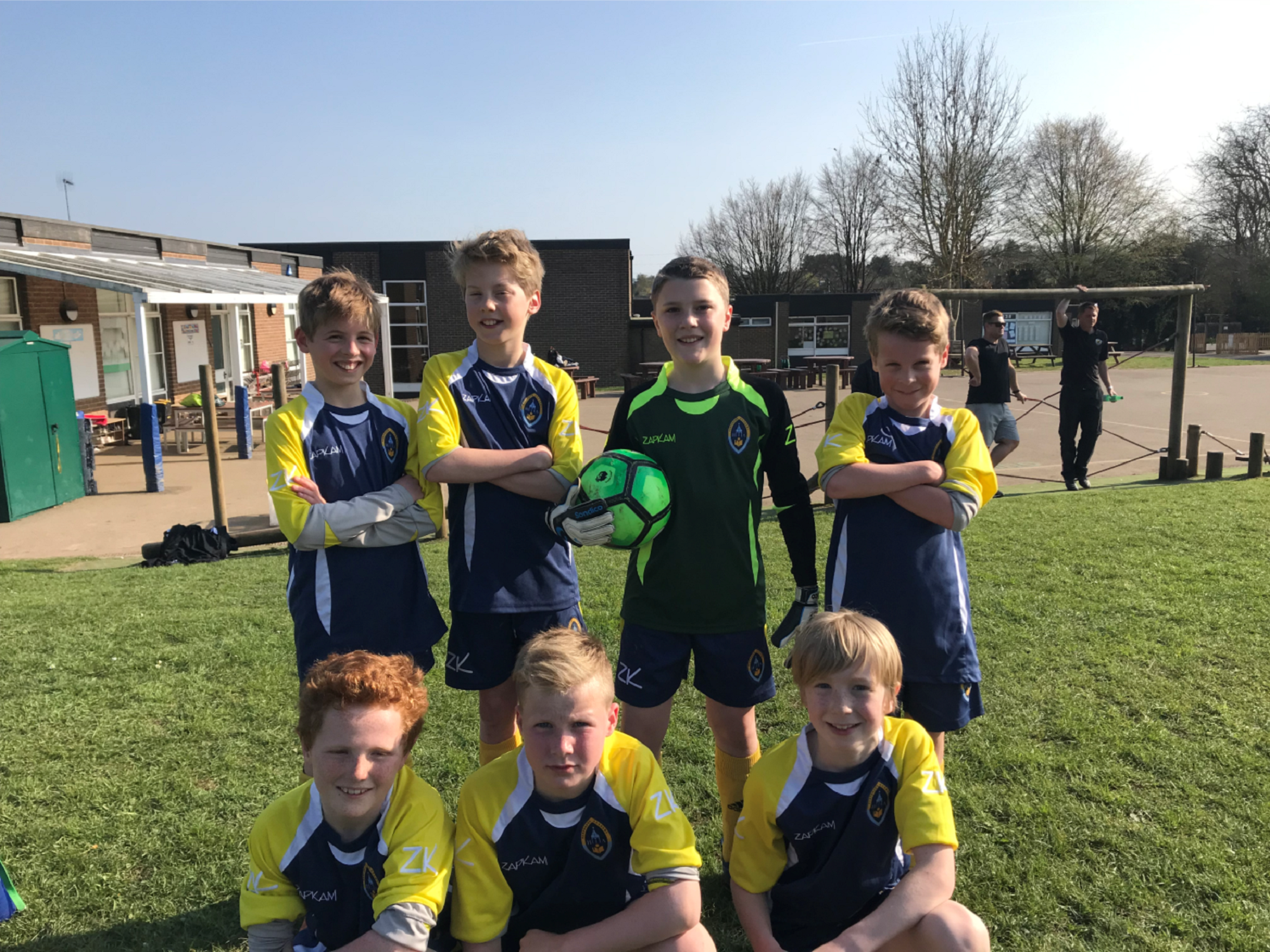 Last Cross Country Club for the Spring Term
Last cross country of the Spring term- interval training in Rothamsted followed by treats from Simmonds. Well done runners on huge improvements in stamina and speed this term and a huge thank to the parents who volunteer every week to make this wonderful start to our Tuesdays happen.
Mrs Watson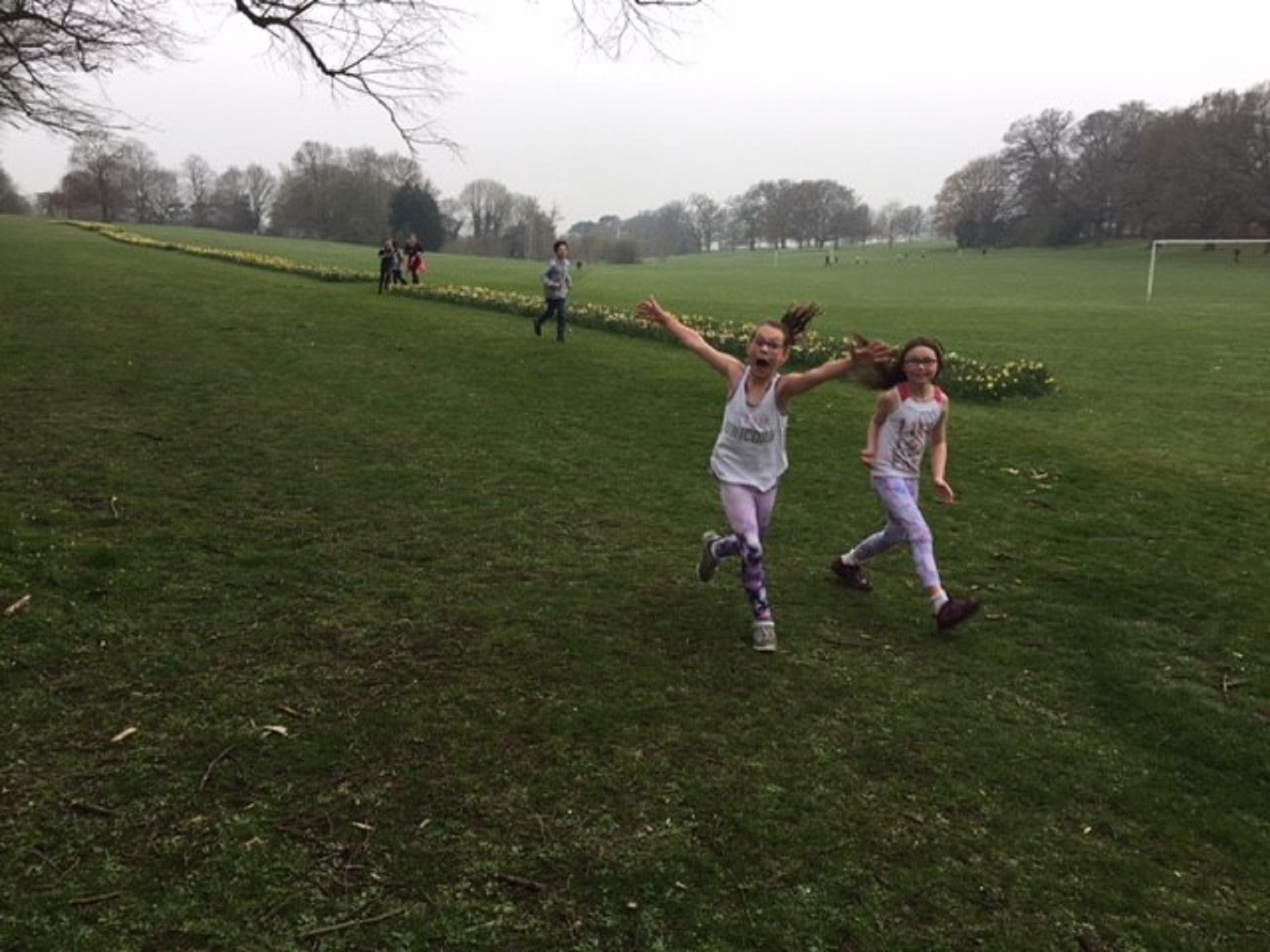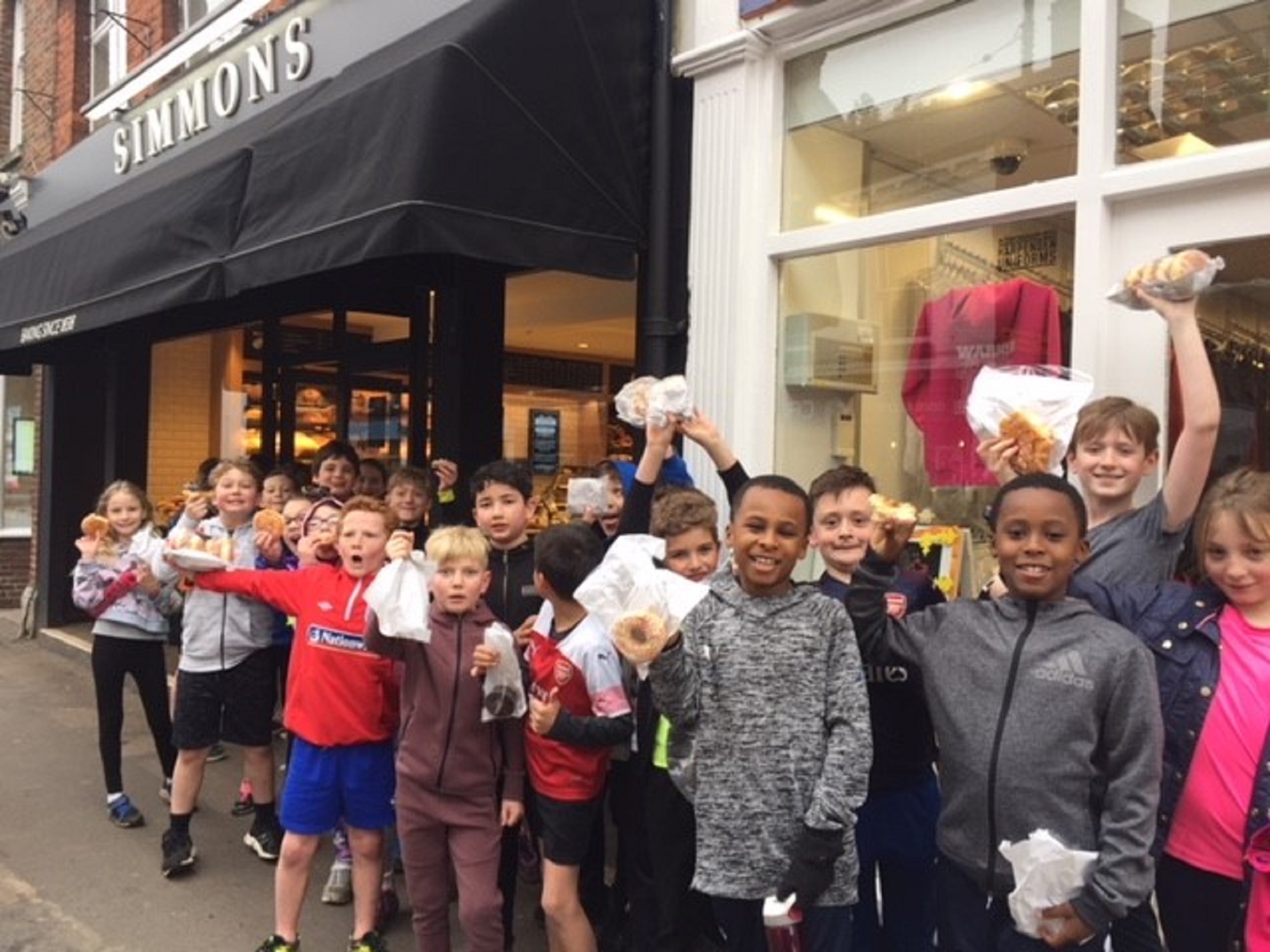 Reception Ladybirds, High Energy Warm Ups & Ball Skills
In our PE lessons, the children are becoming very good at using the space during our high energy warm ups - adjusting their speed and changing direction as necessary so they don't bump into each other! They also understand the need to exercise to keep healthy - we focus on getting our heart rate up!

Today we put our throwing and catching skills to the test by playing 'tennis' and 'mini golf'! Working in pairs, the children had to throw the ball over the bench and allow one bounce before catching it. They then had to throw their beanbag into a tray, aiming carefully. They had to move to where the beanbag landed and throw again from that position. We were trying for a hole in one!!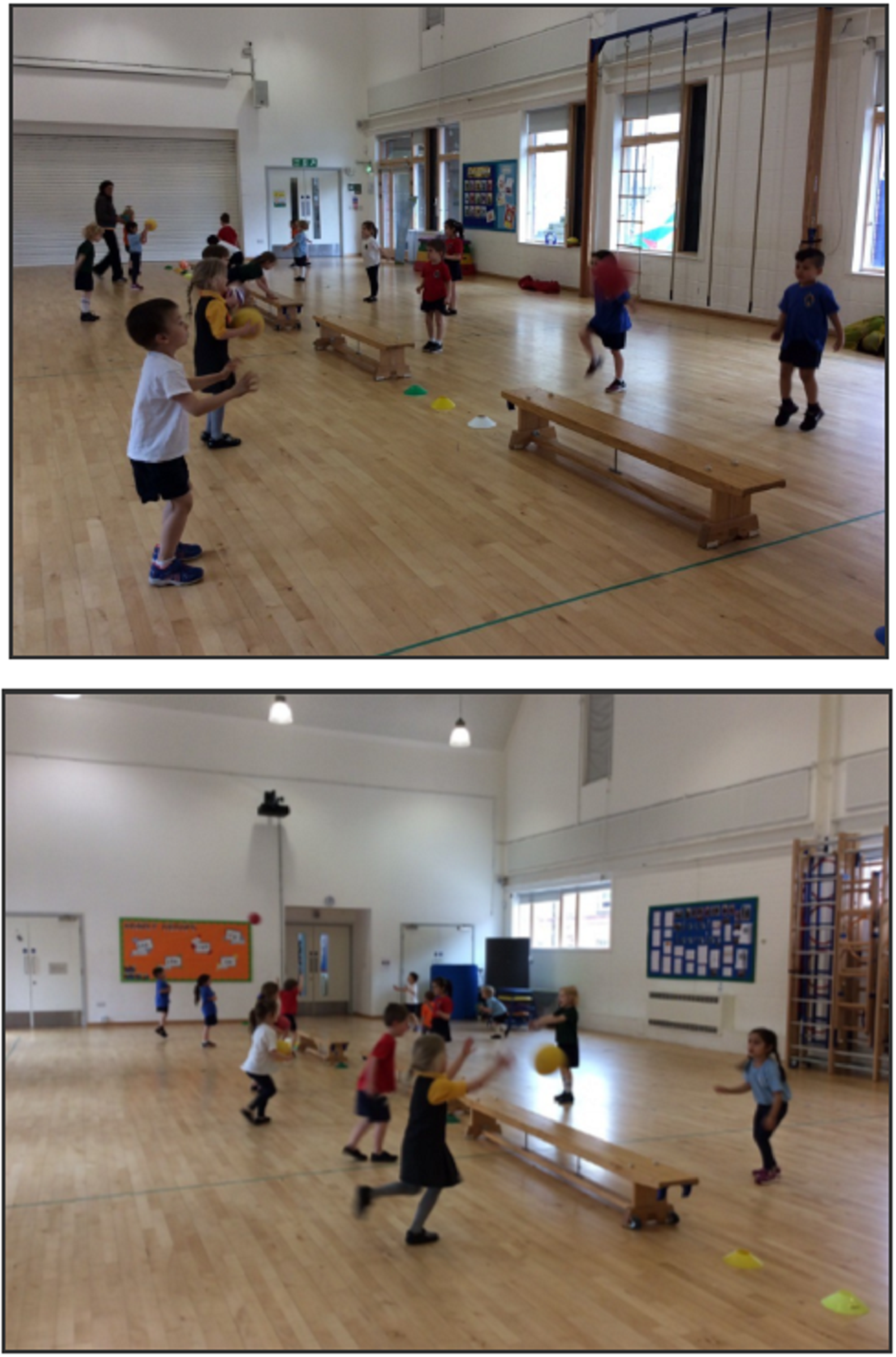 Year 3 Kipling Class, Exploring the Apparatus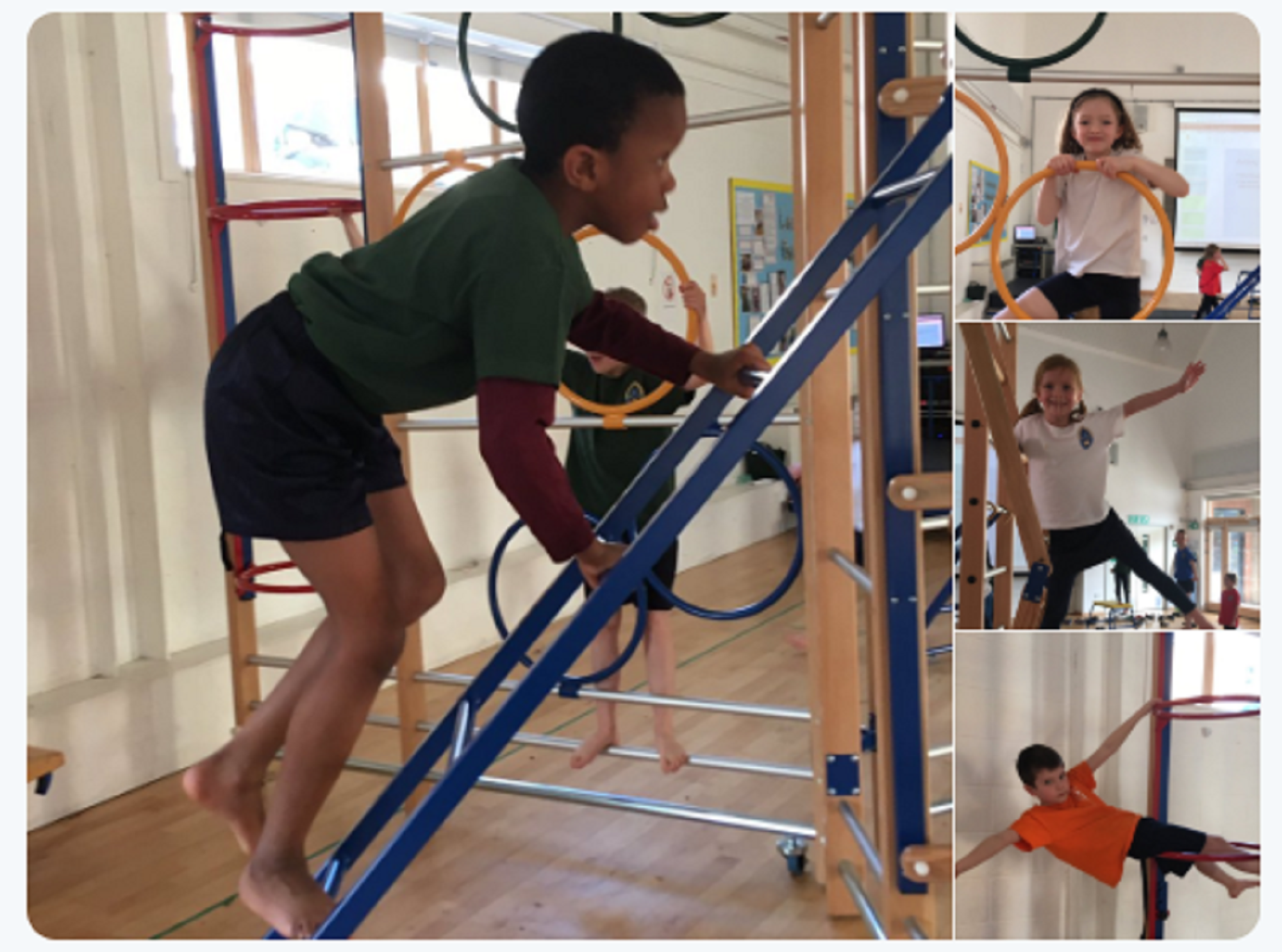 Kipling class, Year 3 exploring how to use the apparatus safely and how to travel across the equipment without touching the floor
Look what Father Christmas delivered!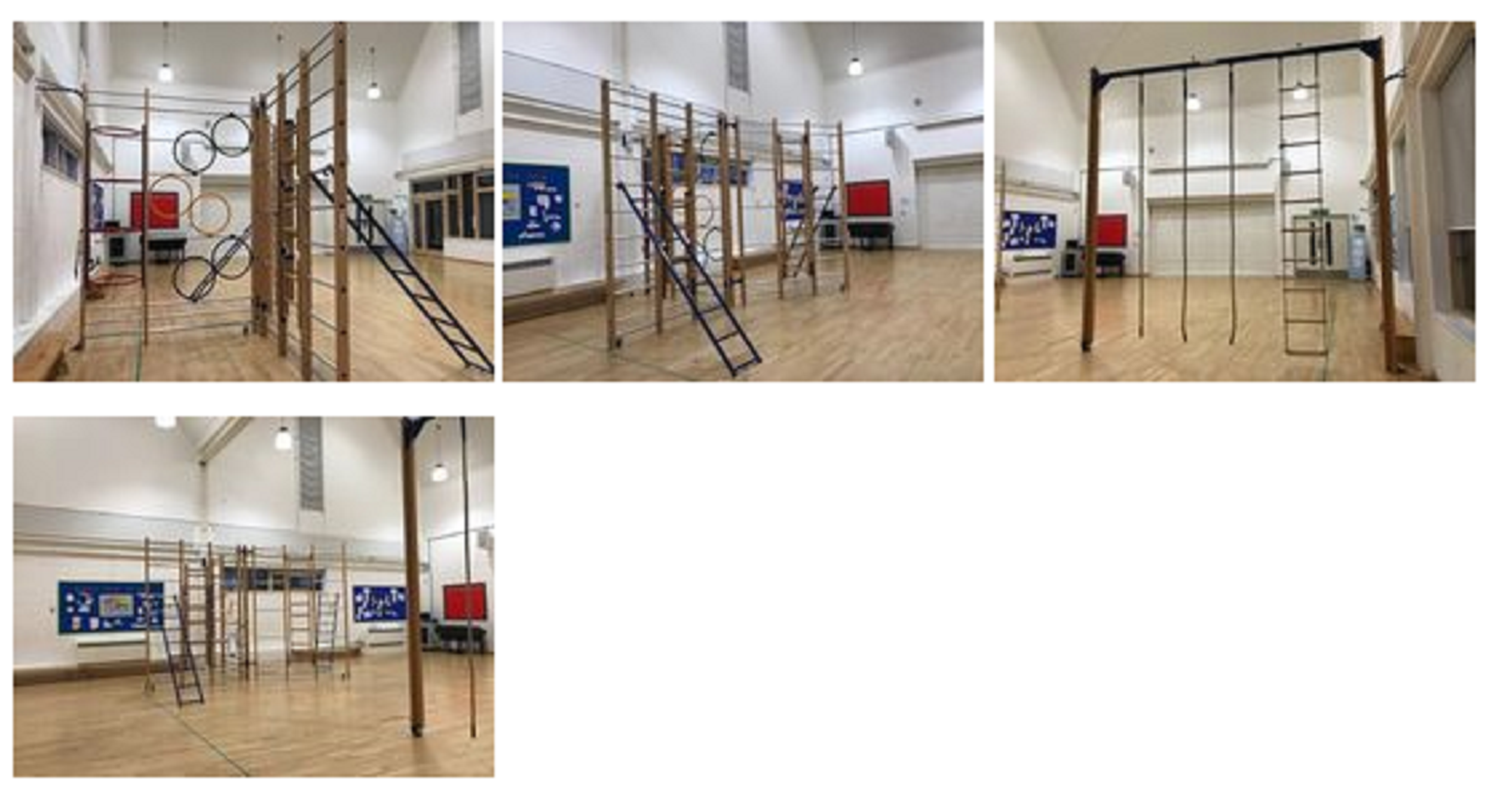 Over the Christmas holiday Father Christmas also visited Harpenden Academy and left us some rather wonderful PE equipment in the hall, namely a wall bar unit and climbing ropes. Miss Harvey is particularly excited but I am thrilled too. When I came to the school two years ago I remember saying the hall was crying out for gymnastic equipment and now we finally have it. I'm sure that it is the children who are going to have the most enjoyment from it—which is exactly as it should be!
Another Goal for Harpenden Academy Boy's football team!
On a damp and muddy Wednesday afternoon, Year 5 and 6 travelled to Sauncey Wood for their next fixture in the local league. The boys took an early lead, but unfortunately Sauncey Wood came back with a quick goal. The 2nd half was much closer with both teams having great opportunities to score and both goalkeepers made some great saves to keep the game at 1 vs 1. It was tightly fought game in the mud. So well done boys, keep it up. The whole school is behind you. The rest of the season is looking positive for the boys and I hope this will be our most successful season yet.

Cross Country
This morning we had a beautiful frosty run around the Common to wake up our bodies and brains. Such an invigorating and peaceful start to the day!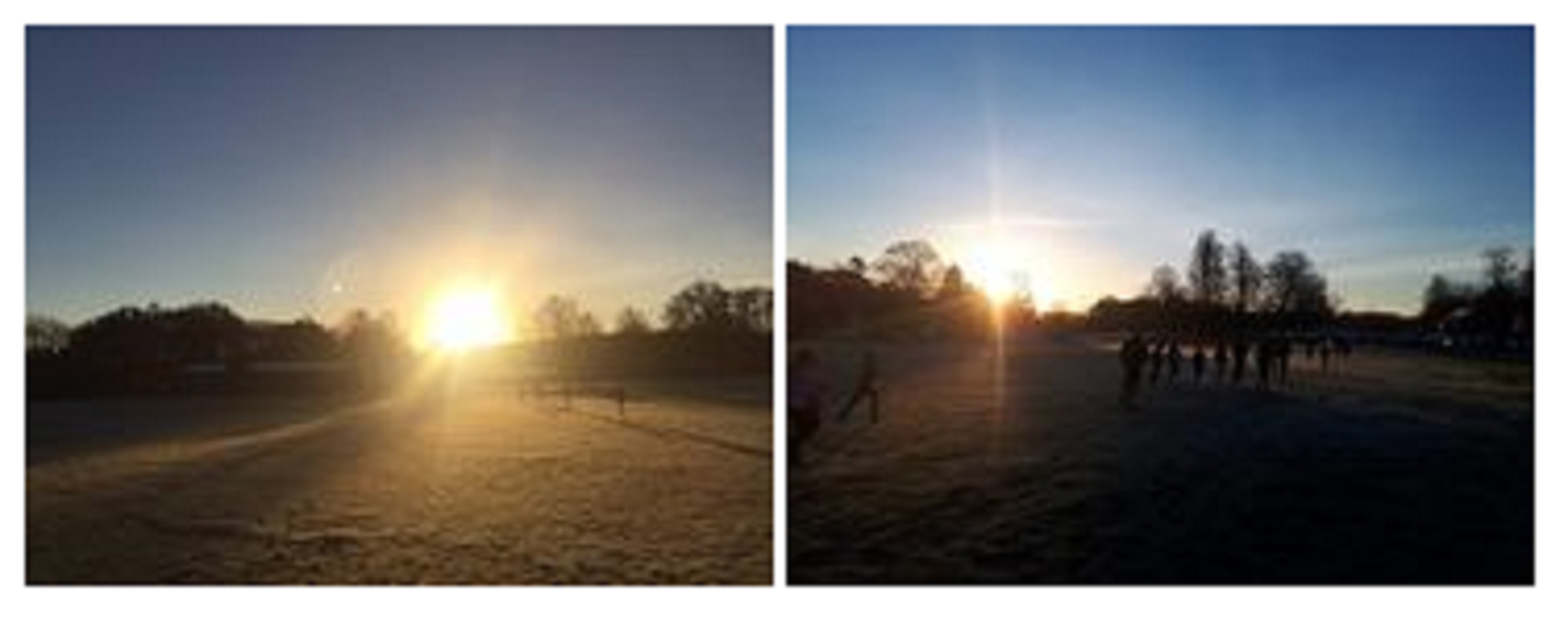 Cross Country Tournament
A wonderful performance from our Year 5 and Year 6 six runners at yesterday's tournament. All runners showed excellent commitment and resilience, not to mention superb sportsmanship. A special mention to James in year six for coming fifth in his race out of over eighty runners- amazing!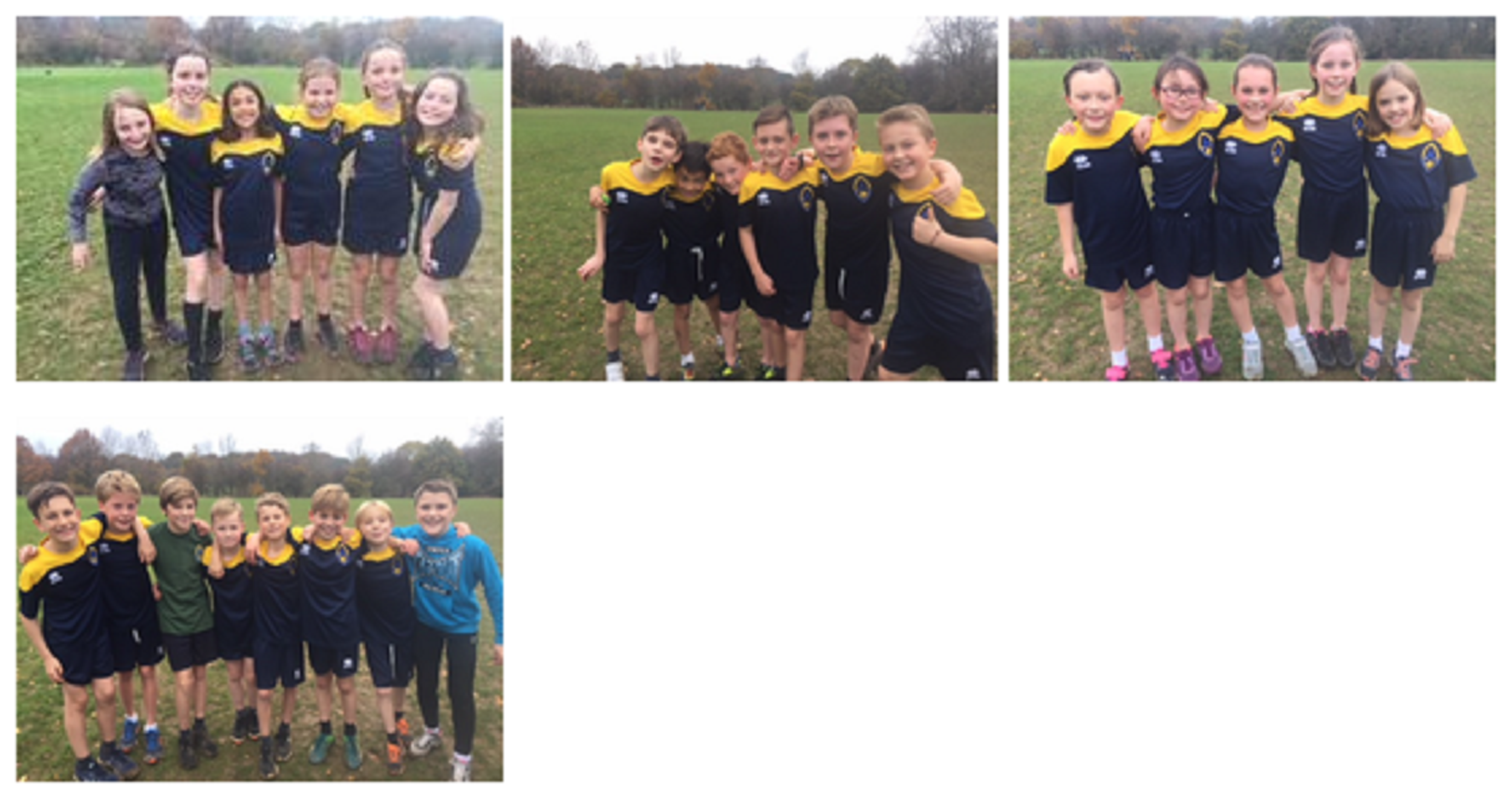 Cross Country
The start of the Autumn Term 2018 was a record run with 40 children running around the common on a beautiful Autumnal morning. Thank you so much to the parents who volunteered to make this happen. Please sign up with the office if you are able to volunteer to ensure we can get out into the great outdoors each Tuesday morning.
On Friday, 15th June 2018, our Year 3 and 4 cross country teams took part in the Harpenden Schools Y 3/4 tournament at Markyate school. Then ran brilliantly - showing determination and excitement in equal measure. I was particularly impressed with their fantastic behaviour (thanking the organisers) and their excellent sportsmanship (cheering on and even helping children from other schools). A huge thank you too to Susan, Georgina, Jasmina and Charlene for escorting the children to and from the event - much appreciated.
Excellent performance team Harpenden Academy!
PE and Outdoor Learning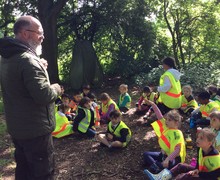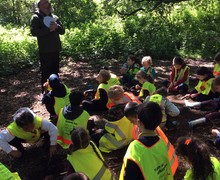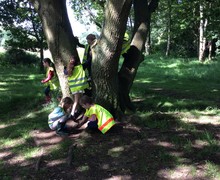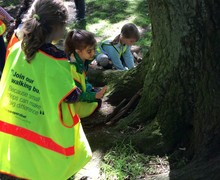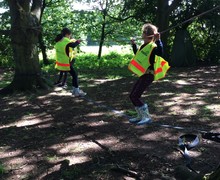 HAKA Dance