Computing
Purpose and Aims
Purpose
To equip pupils to use computational thinking and creativity to understand and change the world. Computing has deep links with mathematics, science, and design and technology, and provides insights into both natural and artificial systems. At Harpenden Academy we use computing across the curriculum to embed these skills.. At Harpenden Academy our key concepts that we teach the children are eSafety, digital literacy, computational thinking, programming and data representation. The core of computing is computer science, in which pupils are taught the principles of information and computation, how digital systems work, and how to put this knowledge to use through programming. Building on this knowledge and understanding, pupils are equipped to use information technology to create programs, systems and a range of content. Computing also ensures that pupils become digitally literate at a level suitable for the future workplace and as active participants in a digital world. We use the education for a connected world document to ensure that the children are taught all areas of e-safety at a suitable age appropriate level. Each Rising Stars unit begins with a e-safety lesson which links to their learning.
Aims
Can understand and apply the fundamental principles and concepts of computer science, including abstraction, logic, algorithms and data representation
Can analyse problems in computational terms, and have repeated practical experience of writing computer programs in order to solve such problems
Can evaluate and apply information technology, including new or unfamiliar technologies, analytically to solve problems
Are responsible, competent, confident and creative users of information and communication technology.
Provision
We follow the Rising Stars switched on curriculum throughout school. Our curriculum is categorised in 2 ways:
Breadth - which gives pupils experiences of a range of computing experiences covering programming, computational thinking, creativity, computer networks and productivity.
Depth - which helps pupils to think and act like effective coders and users of technology and makers who carry out research, ask questions, work constructively and independently.
Whilst coverage is our goal for the "breadth" element, repetition and increasing the understanding is our goal for the "depth" element.
Our curriculum drivers shape our approach to teaching computing so that every opportunity is taken to relate the needs of our pupils. Computing is studied throughout each academic year and across each key stage so that pupils can gain a growing developmental understanding of the coding, communicating, connecting and collecting in our curriculum. Coherent contexts for learning engage and involve pupil.
Progression and Assessment
Although we follow Rising Stars Switched on Computing scheme we adapt out our teaching and expectations to work alongside the Chris Quigley Essentials "mile stones" approach. Each milestone has a set of indicators that are repeated throughout 3 cognitive domains: Basic (we call it Paddling), Advancing (we call it snorkelling) and Deep (we call it diving). It is expected that the vast majority of pupils will have an advancing understanding by the end of the unit and some will have a deep understanding.
Assessment and reporting
We will assess the pupil's depth of understanding each term and use this to forecast as to whether pupils are on track to meet our curriculum expectations for the end of the milestone.
Monitoring, evaluation and improvement
The role of the leader in monitoring pupil's outcomes is to audit teacher's judgements. This is done collectively in staff meetings and then collated by the leader. The leader then works collectively with the teachers to examine the strengths of the provision along with the areas for development for the provision. The leaders then create an action plan to improve achievement. The leader keeps track of the improvements they have secured over time to understand how effect the provision is.
See below the progression of our whole school scheme of work following the Rising Stars curriculum:
Unit

Title

Unit Summary

Computing Programme

of Study focus

Year 1 – Autumn 1

We are treasure hunters

Using programmable toys

Programming

Year 1 – Autumn 2

We are TV chefs

Filming the steps of a recipe

Computational thinking

Year 1 – Spring 1

We are painters

Illustrating an eBook

Creativity

Year 1 – Spring 2

We are collectors

Finding images using the web

Computer networks

Year 1 – Summer 1

We are storytellers

Producing a talking book

Communication/Collaboration

Year 1 – Summer 2

We are celebrating

Creating a card electronically

Productivity

Year 2 – Autumn 1

We are astronauts

Programming on screen

Programming

Year 2 – Autumn 2

We are game testers

Exploring how computer games work

Computational thinking

Year 2 – Spring 1

We are photographers

Taking, selecting and editing digital images

Creativity

Year 2 – Spring 2

We are researchers

Researching a topic

Computer networks

Year 2 – Summer 1

We are detectives

Communicating clues

Communication/Collaboration

Year 2 – Summer 2

We are zoologists

Recording bug hunt data

Productivity

Year 3 – Autumn 1

We are programmers

Programming an animation

Programming

Year 3 – Autumn 2

We are bug fixers

Finding and correcting bugs in programs

Computational thinking

Year 3 – Spring 1

We are presenters

Videoing performance

Creativity

Year 3 – Spring 2

We are vloggers

Making and sharing a short screen cast presentation

Computer networks

Year 3 – Summer 1

We are communicators

Communicating safely on the internet

Communication/Collaboration

Year 3 – Summer 2

We are opinion pollsters

Collecting and analysing data

Productivity

Year 4 – Autumn 1

We are software developers

Developing a simple educational game

Programming

Year 4 – Autumn 2

We are toy designers

Prototyping an interactive toy

Computational thinking

Year 4 – Spring 1

We are musicians

Producing digital music

Creativity

Year 4 – Spring 2

We are HTML editors

Editing and Writing HTML

Computer networks

Year 4 – Summer 1

We are co-authors

Producing a wiki

Communication/Collaboration

Year 4 – Summer 2

We are meteorologists

Presenting the weather

Productivity

Year 5 – Autumn 1

We are game developers

Developing an interactive game

Programming

Year 5 – Autumn 2

We are cryptographers

Cracking codes

Computational thinking

Year 5 – Spring 1

We are artists

Fusing geometry and art

Creativity

Year 5 – Spring 2

We are web developers

Creating a web page about cyber safety

Computer networks

Year 5 – Summer 1

We are bloggers

Sharing experiences and opinions

Communication/Collaboration

Year 5 – Summer 2

We are architects

Creating a virtual space

Productivity

Year 6 – Autumn 1

We are adventure gamers

Making a text-based adventure game

Programming

Year 6 – Autumn 2

We are computational thinkers

Mastering algorithms for searching, sorting and mathematics

Computational thinking

Year 6 – Spring 1

We are advertisers

Creating a short television advert

Creativity

Year 6 – Spring 2

We are network engineers

Exploring computer networks including the internet

Computer networks

Year 6 – Summer 1

We are travel writers

Using media and mapping to document a trip

Productivity

Year 6 – Summer 2

We are publishers

Creating a year book

Communication/collaboration
Year 1 Elmer Class, Algorithms for our Robots
We loved being computer scientists in Elmer class today. We programmed our robots to follow our algorithms. When the robots didn't do quite what we thought they would we debugged and tried again!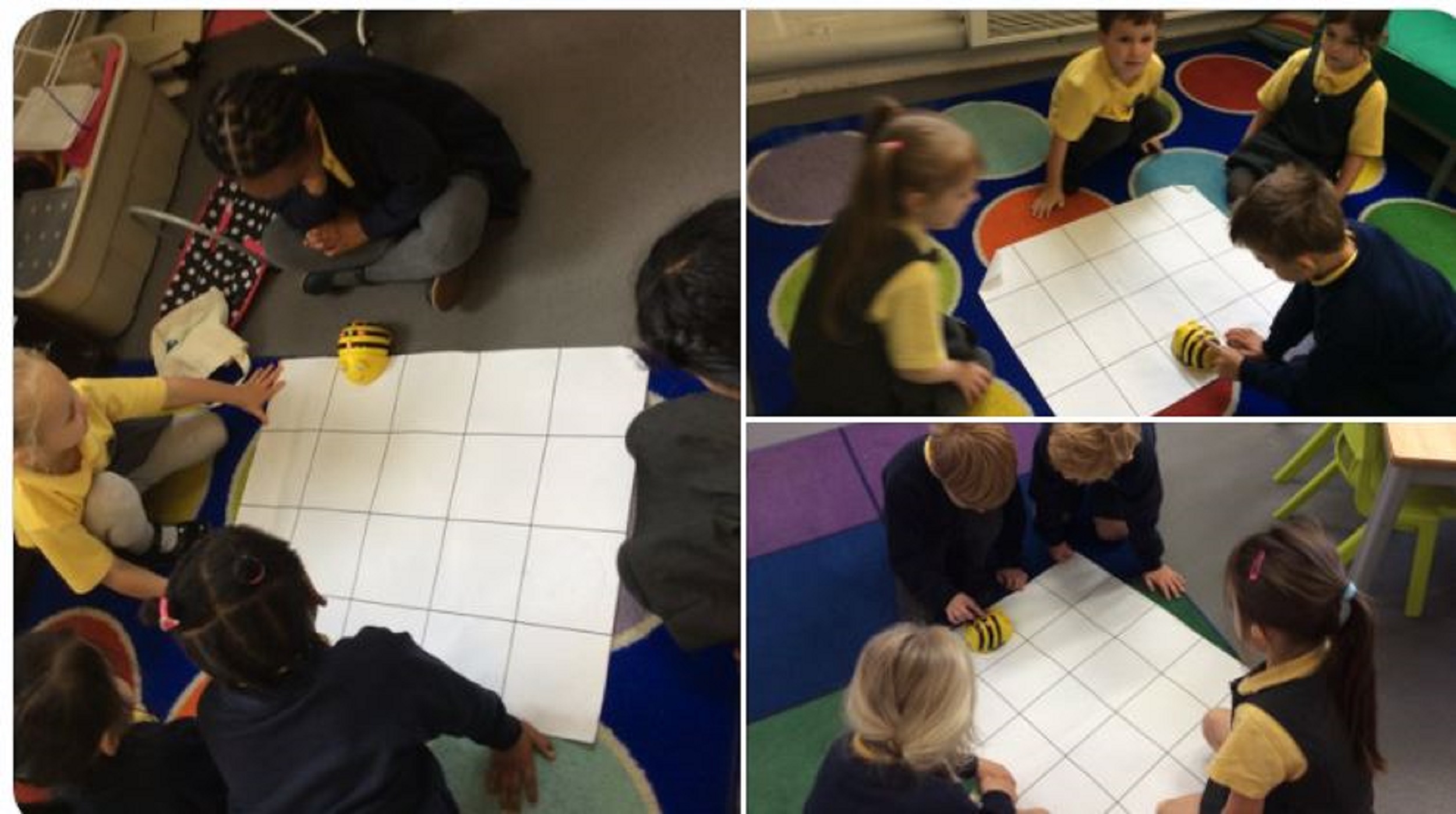 Moomin class have been enjoying the new ICT Suite.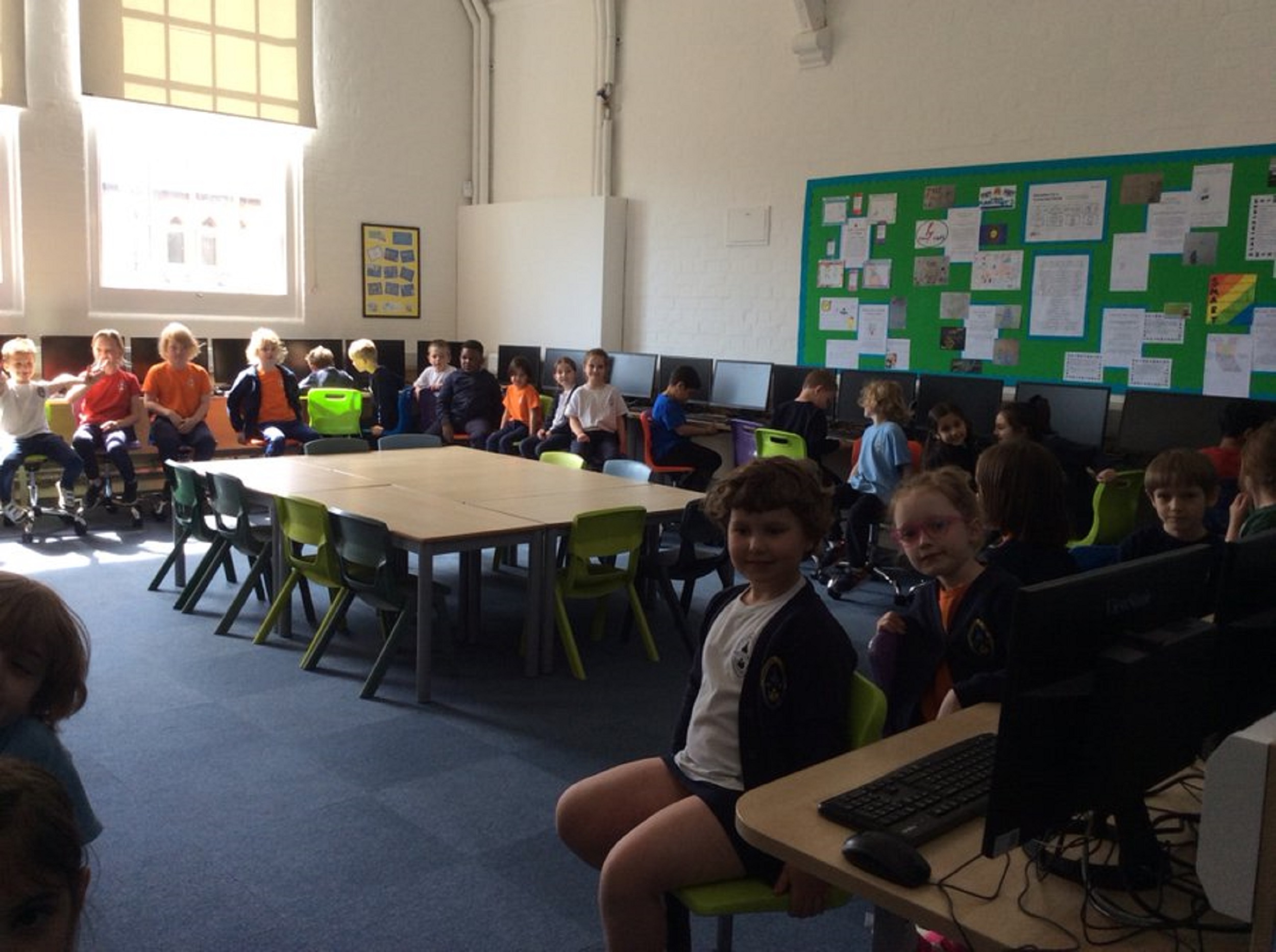 Elmer Class, Tate Modern Paint
The highlight of the week has been seeing the children access a new resource release by the Tate Modern which helped us with our Computing learning https://www.tate.org.uk/kids/games-quizzes/tate-paint Using this, the children experimented with the different 'paint' techniques to create an effective picture of a character/setting from a book.
Dahl class using Powerpoint to create presentations
In Dahl class we have presented our own improvements for Harpenden, we have worked really hard! Our class voted and the winning improvements were for a splash park in Rothamstead and a nature reserve with bird hides on the common.

Software Developers in Kerr class
As software developers, Kerr class have been designing toys and recreating their toys on scratch.

Elmer Class video skills
Elmer class have been developing their videoing skills. Today we pretended to be TV chefs and film our new cooking show. The children really enjoyed being in front of and behind the camera. In a few weeks we will become TV chefs for real!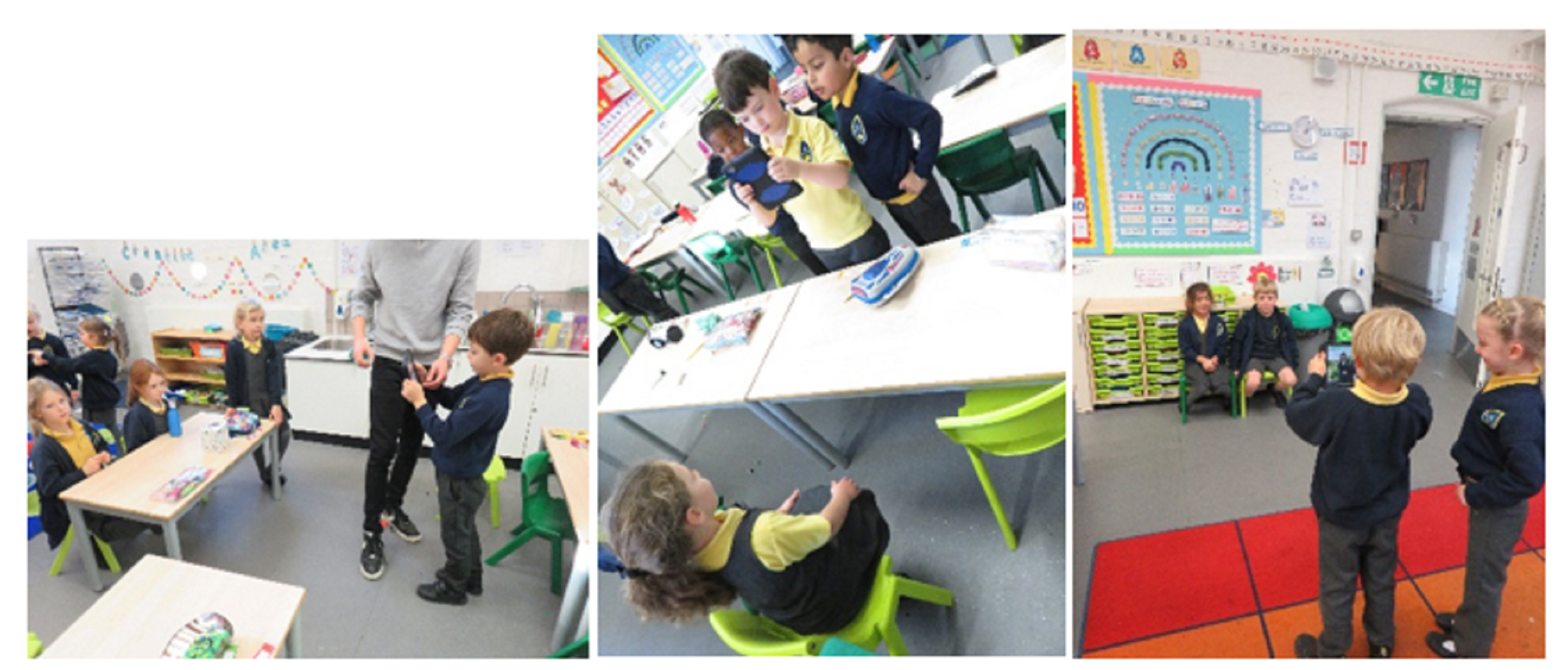 Potter class in a pickle!
Potter class are all in a pickle! In Computing we have been learning how to debug a program to make a pizza. We showed a lot of perseverance and had a lot of fun!

Dahl class cracking codes
Yesterday, Dahl class enjoyed using semaphore to send secret messages to their friends,we found it quite tricky!

Esafety lesson in Elmer class
Elmer enjoyed their eSafety lesson learning about keeping their personal information safe. We used the 'Kim and Lee' video to stimulate our discussion. The children then created their own comic strips. Well done Y1-you are very responsible online users!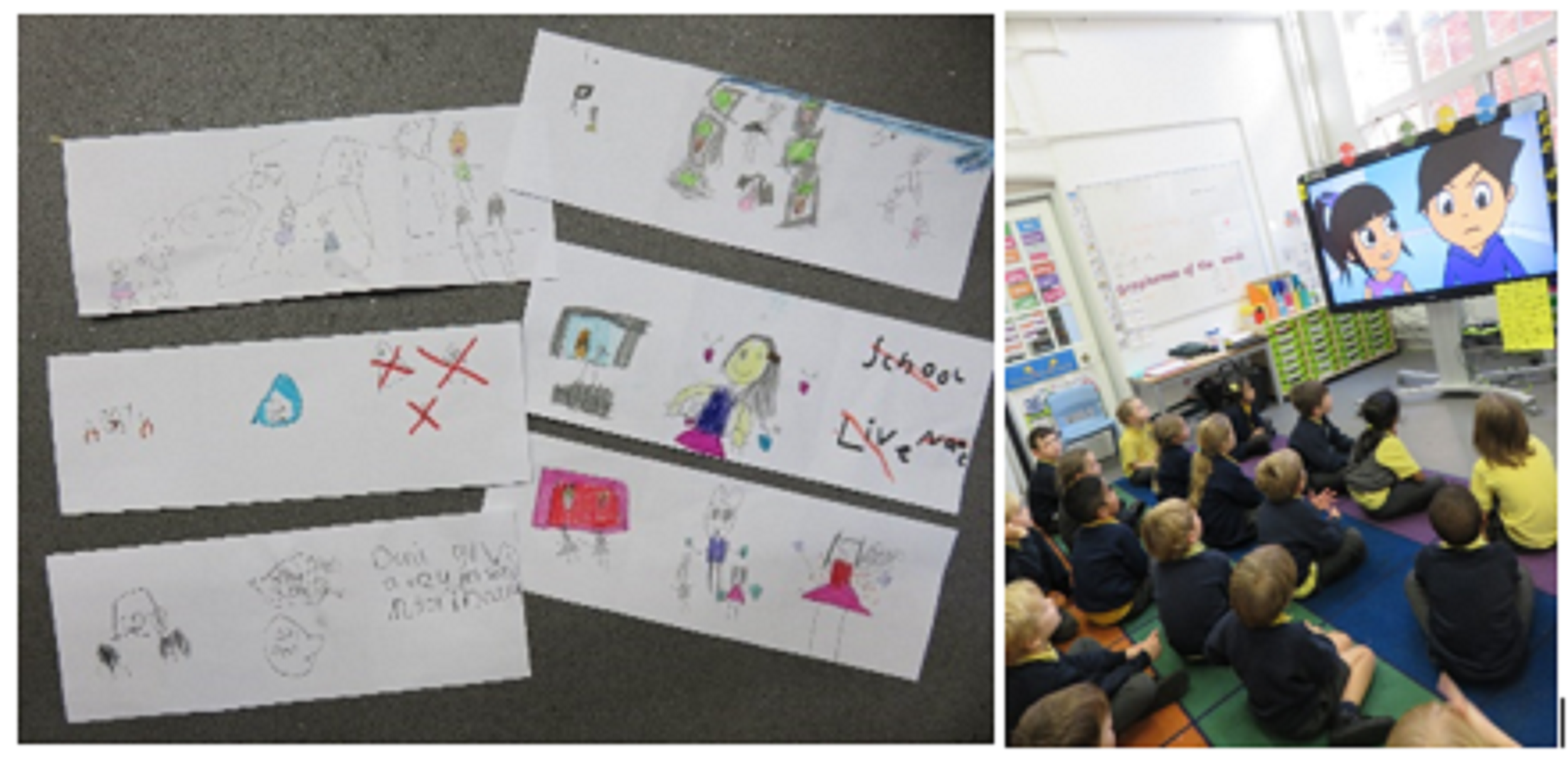 Elmer being TV chefs
Elmer have been learning about how to use an internet search to find images. Today we searched for TV chefs, recipes and food linked with our new unit 'We are TV chefs'. We also started to think about how the camera is used during filming of a TV show.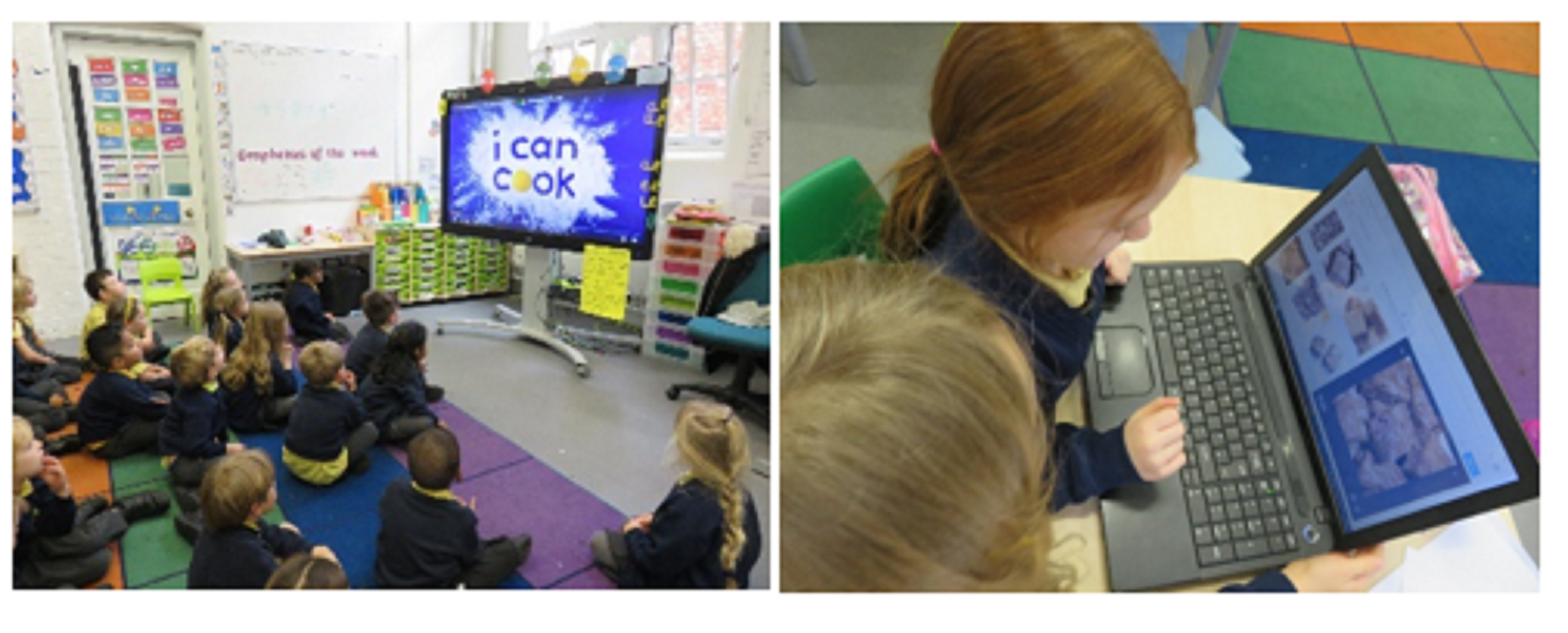 Coding in Elmer Class, Year 1
In Computing this week, Year 1 Elmer Class have been writing and testing our algorithms. We used simple code to predict where we thought the Beebot would go. We then de-bugged our algorithms.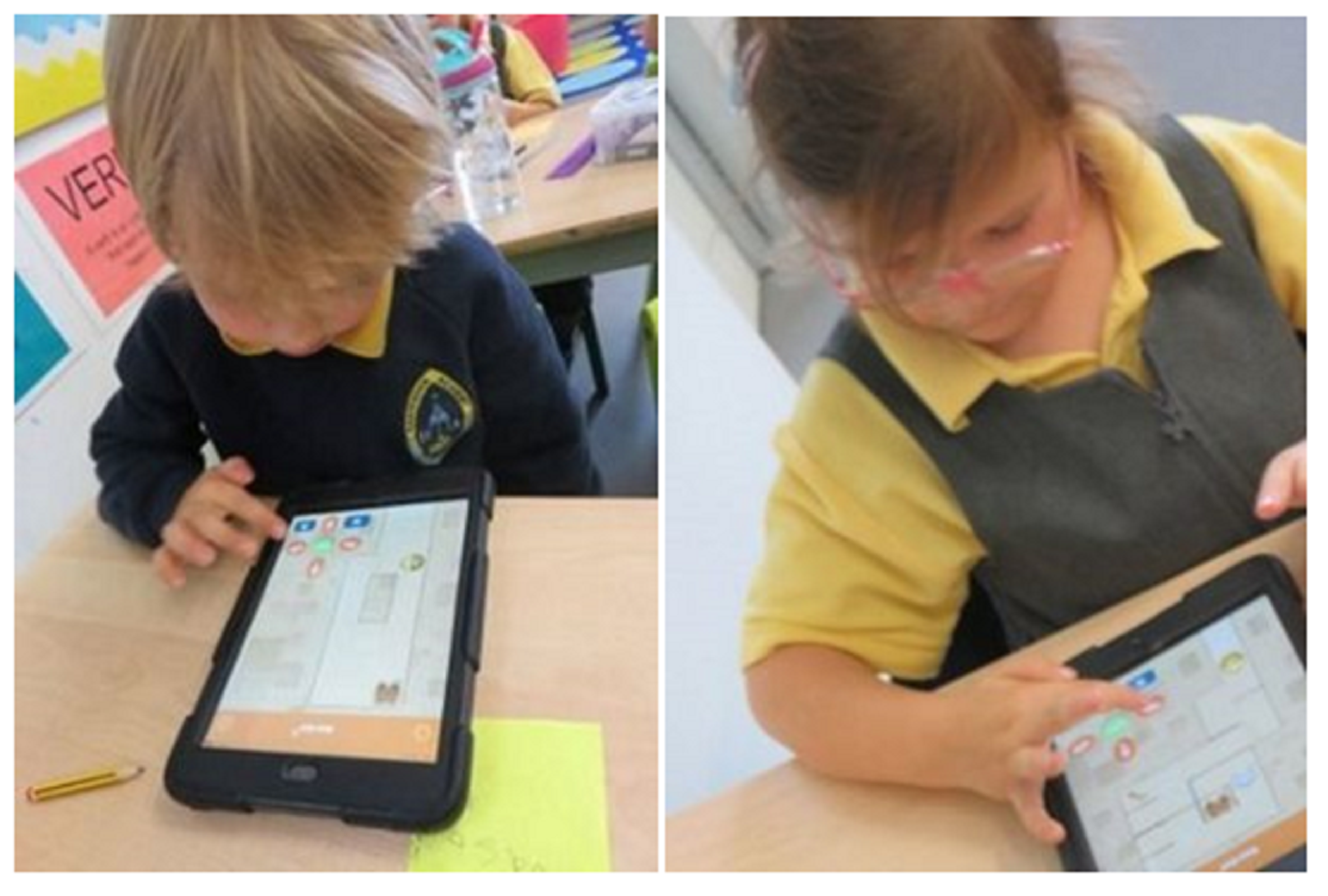 Cyber Bullying
Amazingly informative and creative cyber bullying home learning in Year 6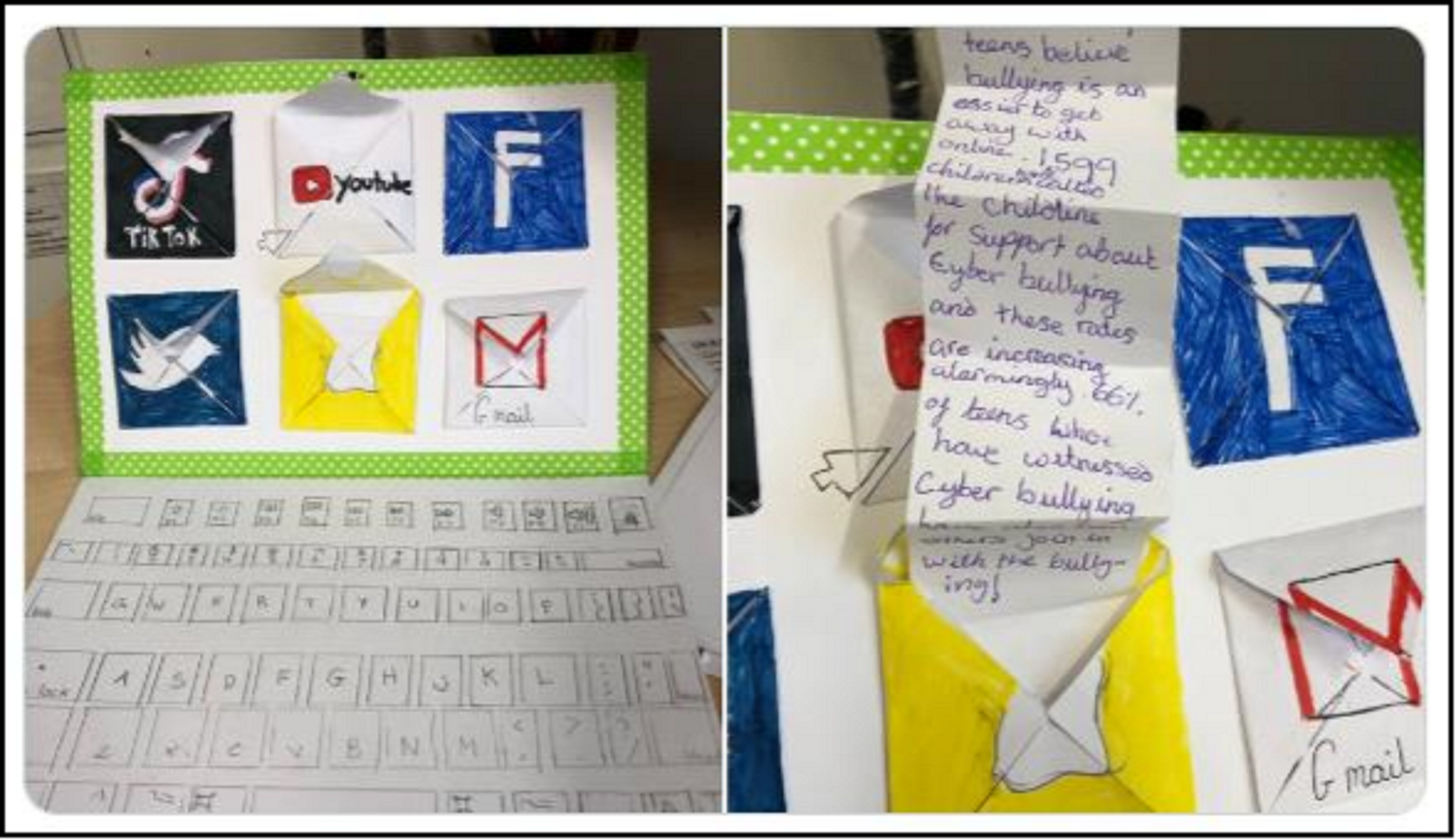 Creative Friday, Animation
We love Creative Friday! The children have been using the iMotion app to create short animations. We were inspired by Morph (for those of you old enough to remember!)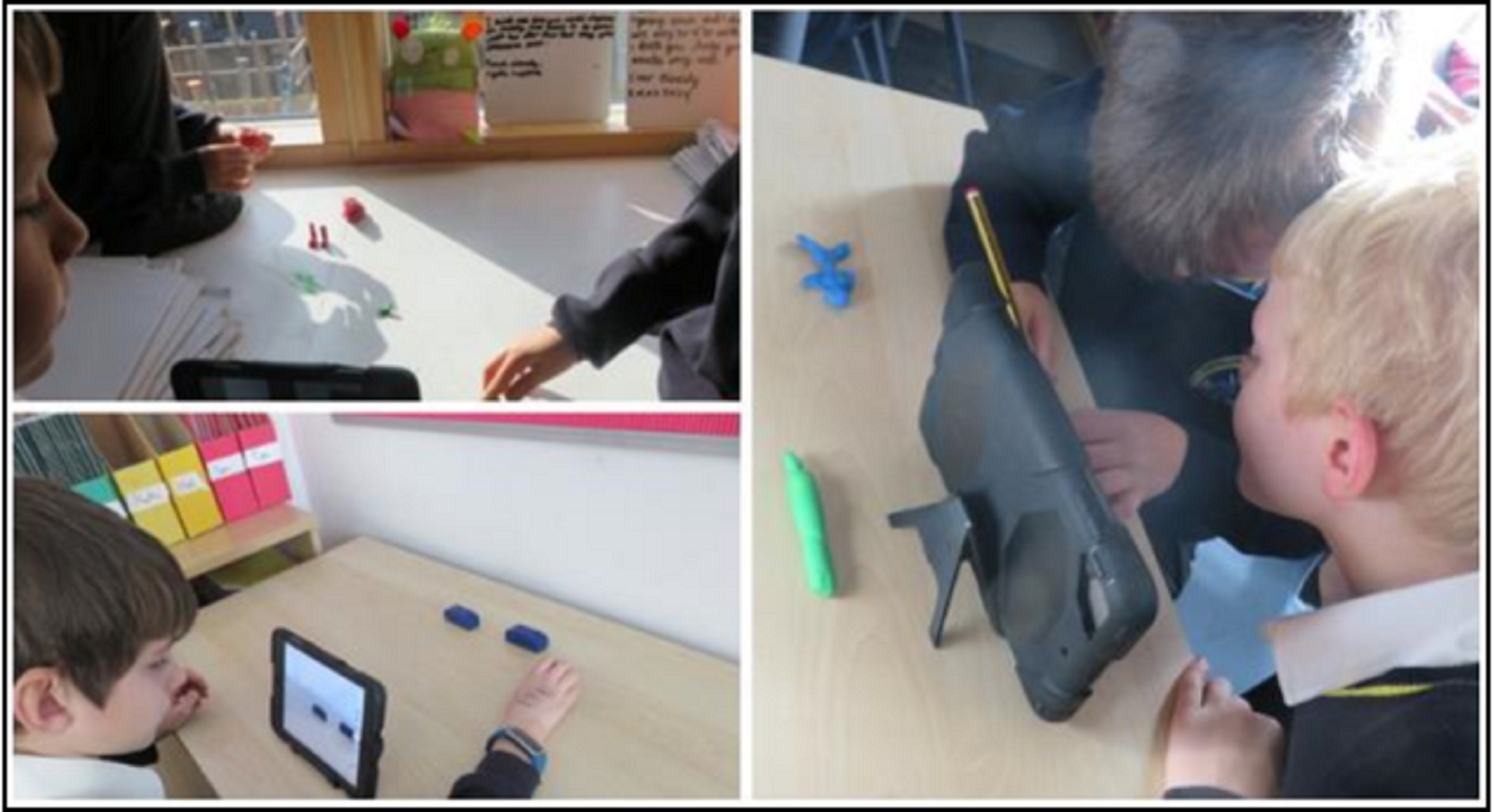 Year 4 Austen Class, Computer Programmers of The Future
Meet the Computer Programmers of the next decade...Year 4! We are thoroughly enjoying creating our own times table games using Scratch.

PLEASE CLICK HERE TO SEE OUR FAMILY GROUP COMPUTER DAY - FEBRUARY 2019
PLEASE CLICK HERE TO LEARN ABOUT SAFETY INTERNET DAY - FEBRUARY 2019
Year 2 Databases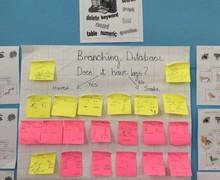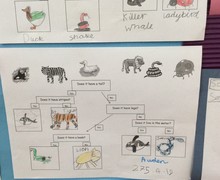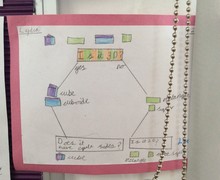 Year 5 Scratch