Computing
Purpose and Aims
Purpose
To equip pupils to use computational thinking and creativity to understand and change the world. Computing has deep links with mathematics, science, and design and technology, and provides insights into both natural and artificial systems. The core of computing is computer science, in which pupils are taught the principles of information and computation, how digital systems work, and how to put this knowledge to use through programming. Building on this knowledge and understanding, pupils are equipped to use information technology to create programs, systems and a range of content. Computing also ensures that pupils become digitally literate at a level suitable for the future workplace and as active participants in a digital world.
Aims
Can understand and apply the fundamental principles and concepts of computer science, including abstraction, logic, algorithms and data representation
Can analyse problems in computational terms, and have repeated practical experience of writing computer programs in order to solve such problems
Can evaluate and apply information technology, including new or unfamiliar technologies, analytically to solve problems
Are responsible, competent, confident and creative users of information and communication technology.
Provision
Our curriculum is categorised in 2 ways
Breadth - which gives pupils experiences of a range of computing experiences covering coding, connecting, communicating and collecting.
Depth - which helps pupils to think and act like effective coders and users of technology and makers who carry out research, ask questions, work constructively and independently.
Whilst coverage is our goal for the "breadth" element, repetition and increasing the understanding is our goal for the "depth" element.
Our curriculum drivers shape our approach to teaching computing so that every opportunity is taken to relate the needs of our pupils. Computing is studied throughout each academic year and across each key stage so that pupils can gain a growing developmental understanding of the coding, communicating, connecting and collecting in our curriculum. Coherent contexts for learning engage and involve pupil.
Progression and Assessment
Our progression has 3 key objectives which mirror the 3 aims of the subject these are: to code, to connect, to communicate and to collect. We set out our expectations around Chris Quigley Essentials "mile stones" approach. Each milestone has a set of indicators that re repeated throughout 3 cognitive domains: Basic (We call it Paddling), Advancing (we call in snorkelling) and Deep (we call it diving). It is expected that the vast majority of pupils will have an advancing understanding by the end of the milestone and some will have a deep understanding.
Assessment and reporting
We will assess the pupil's depth of understanding each term and use this to forecast as to whether pupils are on track to meet our curriculum expectations for the end of the milestone.
Monitoring, evaluation and improvement
The role of the leader in monitoring pupil's outcomes is to audit teacher's judgements. This is done collectively in staff meetings and then collated by the leader. The leader then works collectively with the teachers to examine the strengths of the provision along with the areas for development for the provision. The leaders then create an action plan to improve achievement. The leader keeps track of the improvements they have secured over time to understand how effect the provision is.
PLEASE CLICK HERE TO SEE OUR FAMILY GROUP COMPUTER DAY - FEBRUARY 2019
Safer Internet Day 2018
Year 2 Databases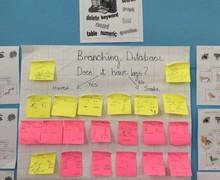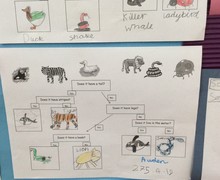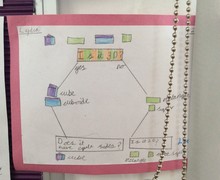 Year 5 Scratch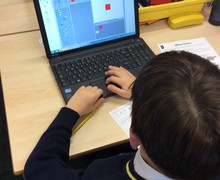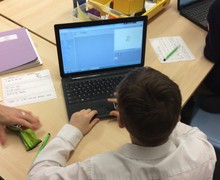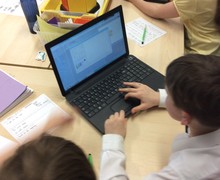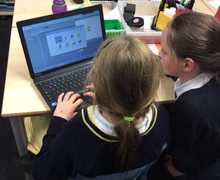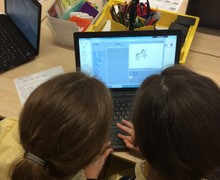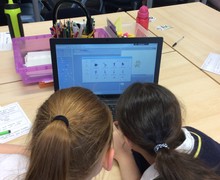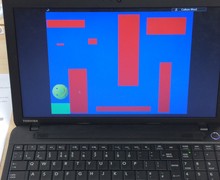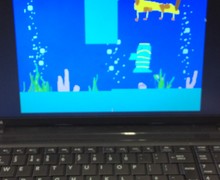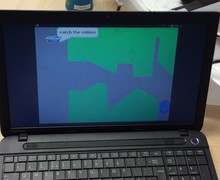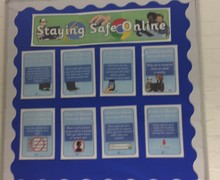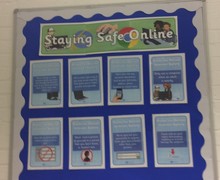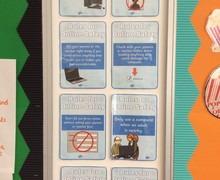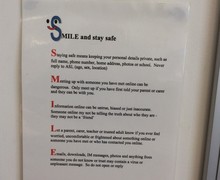 Online Safety Newsletters