Coronavirus Update
Useful Support Contact Details
Risk Assessment Staff Home Testing
Parent Return to School Jan 2021 Letter
Parents COVID information letter Sept 2020
Harpenden Academy Opening Plan Sept 2020
What to do if a child is displaying symptoms of COVID19 Early Years
What to do if a pupil is displaying symptoms of COVID19 Schools
SET Parent/Carer COVID Sept 2020 Guidance
SET COVID Flowchart for Parent/Carer
Behaviour Expectations for Pupils COVID19
Please click here to access the risk assessment.
IS MY CHILD TOO ILL FOR SCHOOL - NHS GUIDANCE
Harpenden Academy are receiving daily updates from The Department for Education on the government's response to COVID-19 (Coronavirus). We will publish any updates and advice on this page.
This Department for Education (DfE) guidance is for parents and carers of children at:
registered nurseries and childminders (this includes nurseries, childminders, pre-schools, playgroups and maintained nursery schools)
primary and secondary schools (including independent schools, maintained schools, academies, free schools, infant schools, junior schools and middle schools)
further education colleges
National lockdown to come into force on Wednesday 6 January 2021
The Prime Minister has announced that a new national lockdown will come into force at 00:01 on Wednesday 6 January.
During the period of national lockdown, schools, alternative provision, special schools, and colleges will remain open to vulnerable children and young people and the children of critical workers only. Public vocational exams and assessments scheduled to take place in January will go ahead as planned. All other children and students will learn remotely until February half term.
We know that receiving face-to-face education is best for children's mental health and for their educational achievement. We will be reviewing the restrictions on schools, colleges and universities and will ensure that children and young people return to face-to-face education as soon as the pressures are easing on the NHS.
This decision does not suggest that schools and colleges are no longer safe places for young people. Instead, limiting attendance is about reducing the number of contacts that all of us have with people in other households.
For vulnerable children and the children of critical workers, who can still attend school or college, as they did in March to May, and their teachers, the system of protective measures means that any risks are well managed and controlled.
Vulnerable children and children of critical workers who can attend school and college
During the period of national lockdown, schools and colleges should only allow vulnerable children and the children of critical workers to attend. Children with at least one parent or carer who is listed as a critical worker are eligible for a school place. It is not necessary for both parents to be critical workers.
Schools and colleges should speak to parents and carers to identify who requires a school place. If it proves necessary, you can ask for simple evidence that the parent in question is a critical worker, such as their work ID badge or pay slip.
The critical worker list has been updated to include new workforces whose work is critical following the end of the EU transition period. It is important these people are also identified as critical workers and their children can attend the education setting. This change will see a small increase in the overall number of critical workers.
Free school meal provision
During the period of national lockdown, schools should continue to provide meal options for all pupils who are in school. Meals should be available free of charge to all infant pupils and pupils who are eligible for benefits-related free school meals who are in school.
Please click here to view the photos of inside and outside the school building so that you can manage the expectations of your child and familiarise them with how school will look when they return to school.
Opening schools and educational settings: guidance for parents and carers
Schools Re-opening Guidance from the DfE
Updated: 28/04/2020
Updated 21/04/2020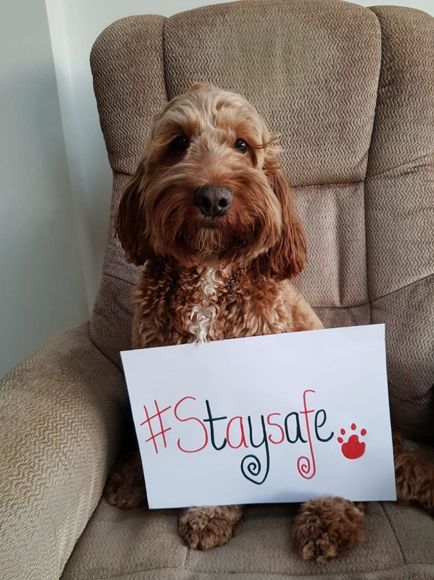 We have brought together an initial list of online educational resources to help children to learn at home.
These websites have been identified by some of the country's leading educational experts and offer a wide range of support and resources for pupils of all ages.
The list includes subject-specific resources for:
They are currently being offered for free.
Individual resources cannot replace a school's properly planned curriculum, and the resources in this list are not intended to do so.
They may be useful for parents in considering how they could support their children's education.
We will review and update the list over time. Details on how that will work will be provided in the coming weeks.
This list of resources is not exhaustive and there are many other resources available to schools.
Handwashing advice
The most important thing individuals can do to protect themselves is to wash their hands more often, for at least 20 seconds, with soap and water. Public Health England recommends that in addition to handwashing before eating, and after coughing and sneezing, everyone should also wash hands after using toilets and travelling on public transport.
Watch this short NHS film for guidance:
Department for Education coronavirus helpline
The Department for Education coronavirus helpline is available to answer questions about COVID-19 relating to education and children's social care. Staff, parents and young people can contact this helpline as follows:
Phone: 0800 046 8687
Opening hours: 8am to 6pm (Monday to Friday), 10am to 4pm (Saturday to Sunday)
Please note, we are currently experiencing high volumes of calls. We appreciate your patience at this time and apologise for any wait that you may experience. To ensure that we answer your calls as quickly as possible we have now extended our opening hours to cover weekends.
If you work in a school, please have your unique reference number (URN or UK PRN) available when calling the hotline.
Where to find the latest information
Updates on COVID-19:
Guidance for social or community care and residential settings:
Travel advice for those travelling and living overseas:

School Communication
At Harpenden Academy we are being vigilant and ensuring we adopt good hygiene practice to minimise the risk of infection.
We are:
frequently washing our hands
not coughing and sneezing over everyone
disposing of used tissues appropriately
Each class has been given further supplies of anti-bacterial gel and surface Dettol wipes and all children are being reminded to do the above.Lockdown Newsletter May 2020
Final Return to School Letter 2, 26th May 2020
Final return to School Letter 1 Headteacher May 2020
Suggested Home Timetable & Parent Resources - School Closure
20th March Key Worker Definitions
20th March School Closure Letter
16th March 2020 Coronavirus Update Letter to Parents
Coronavirus Info for Young Children
27th February 2020 Letter to Parents